Teen Wolf actress Gage Golightly has denied claims that she's Zayn Malik's mystery companion.
Gage found herself in the firing line when she was falsely identified as the mystery blonde in cosying up to Zayn in an Instagram post
he shared on Saturday night
(26 September).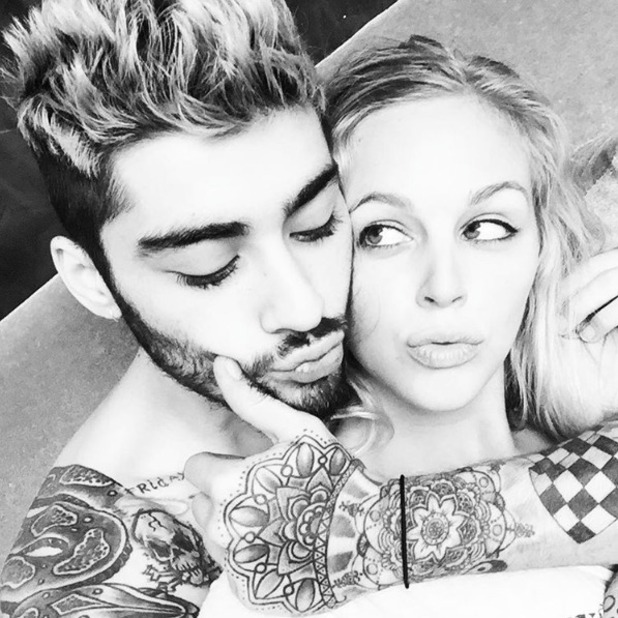 Now it's no secret the One Direction fandom are a passionate bunch, and as one of the original members, Zayn is still fiercely protected by fans, so news of this alleged relationship was enough to send them into a total frenzy.
Gage received thousands of messages from fans-turned-detectives, some demanding an answer and others letting their rage be known! Clearly a bit overwhelmed by the storm, Gage cleared things up very politely.
"Hi everyone", Gage wrote in a post. "Just wanted to clarify that I am not the girl in the photo with Zayn Malik. But what a lucky girl! Love y'all."

Realising Gage was not in fact enemy number one, Zayn's fans apologised for getting all carried away, with one saying: "I understand we said so many hurtful things to you and I sincerely apologise" whilst another said: "Poor girl, got so much hate for nothing."
Who the girl in question actually is remains a mystery, but at least the fandom can cross one suspect off their list!
For exclusive competitions and amazing prizes visit Reveal's Facebook page NOW!