Kris Jenner couldn't stop the tears as she went through bags of her ex-husband's clothing, saying: "It's just crazy that he's gone."
On the latest episode of
Keeping Up With The Kardashians
, viewers saw the momager continuing to struggle to come to terms with Bruce's transition to Caitlyn.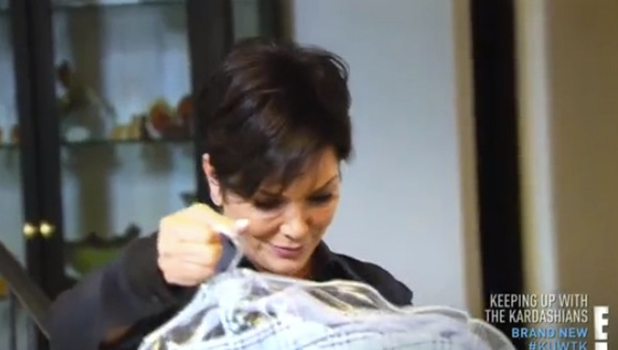 Her daughter Kim Kardashian thought bringing bags of old clothing to Kris' house may help with the process, as it would allow Kris to remember the happy times. "I know my mum and has been struggling and it's been hard for her," said Kim. "I think giving her Bruce's clothes will bring her some closure and perhaps comfort her a little bit. Hopefully these Bruce memories will come up in a really positive way."
Kim, 34, visited Caitlyn's home to retrieve bags of clothing that Caitlyn, 65, had ditched following her transition; clothing which had special memories attached such as the suit Caitlyn wore to Kim's wedding or her favourite polo shirts.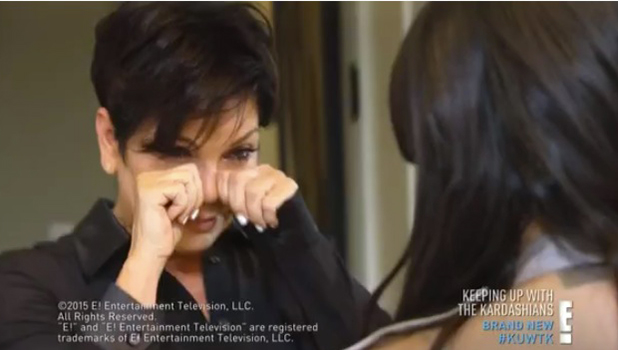 Kim brought the clothes to Kris house, who became tearful as she sorted through the items.
"It makes me really sad," said Kris. "I think going through something like this is difficult because the whole thing is something I've never dealt with before. And I realise that I still have a long way to go before I can process all of this and understand it. Seeing these clothes and realising Bruce has thrown them out makes it real."
Soon, it all became too much for Kris, 59, who burst into tears.
"It's just crazy that he's gone," she sobbed.
Kim comforted her by saying: "But he's not gone."
But Kris replied: "He's gone."
Kris was married to Caitlyn - then Bruce - for more than 20 years before their split in 2013. This year, it was confirmed that Bruce was transitioning to become a female named Caitlyn.
All you need to know about Kris Jenner in less than two minutes!