Kylie Jenner has accused sister Kendall of ditching her on a busy red carpet, leaving her feeling panicked and nauseous.
The 18-year-old was appearing at the Billboard Music Awards in Las Vegas with Kendall, 19, in May, but because Kendall was a guest of Balmain and H&M, she had to do red carpet duties for them without Kylie.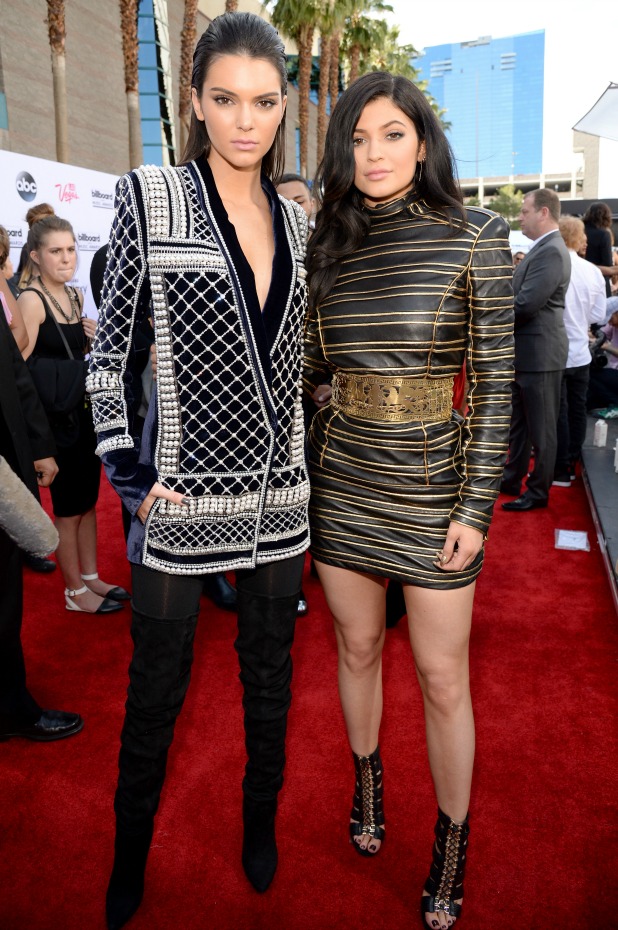 That left Kylie to fend for herself, which was particularly difficult as the day of the Billboards was the day the
About Bruce
television special aired, discussing her father's transition from Bruce to Caitlyn.
On an episode of
Keeping Up With The Kardashians
that aired in the US last night, Kylie admitted she was nervous about facing the cameras in Las Vegas and being quizzed about Caitlyn.
"I'm kind of nervous about Billboard because the episode comes out and I'm not ready to do interviews or be asked about it or anything. But Kendall will be there," she told sister Kim Kardashian.
Kim advised her: "All you have to say is, 'I'm not ready to answer any questions until I watch it.' Just say, 'Watch it, see for yourself. I think we answer every question.'"
The next time we saw Kylie she was in Sin City on the red carpet with Kendall, who was about to whisked away to do her promo duties for Balmain and H&M.
"I totally understand that Kendall has these work obligations but I'm getting super nervous and anxious about doing these interviews and I really wish Kendall was with me."
Kylie's publicist said she'd told journalists to avoid asking about Kylie's lips and advised her to move on if she was uncomfortable with questioning abot Caitlyn – but Kylie didn't even get to the first interview.
"I feel really faint," she told her PR. "I'm just gonna go. It's too much. I can't do it."
Later on, she told Kim: "Kendall ditched me. She was supposed to do the interviews with me and I just said, 'No, I can't do it, I'm sorry.' I was looking around for Kendall and she wasn't there. She was doing her own thing. I was in the moment and I had a little attack.
"Me and Kendall and have grown up like twins almost and with everything happening with my dad, I wish she was there for me. I really needed her this time."
At the end of the episode, Kylie confronted Kendall, saying: "I always see my older sisters sticking up for each other and I wanted that with Kendall. I totally understand you had your s**t going on, I just felt like I really needed you."
Kendall apologised and said: "Next time we will communicate better. I know you are very independent but I think I have to remember you are my little sister and I need to protect you sometimes."
All you need to know about
Kylie Jenner
: