Farrah Abraham has pressed charges against Aisleyne Horgan-Wallace after the now infamous TV fight on Celebrity Big Brother's Bit On The Side.
After days of speculation and reports from all sides of the altercation, the
Teen Mum
star has now given her side of the story.
Read it first @bbuk #CBBBOTS Farrah Shares all #London http://t.co/ulle7qfpG5 #AssaultCharges @IntrigueAgency pic.twitter.com/e3i7yhp13j

— Farrah Abraham (@F1abraham) September 26, 2015
In a lengthy statement posted on Twitter, Farrah claims she was assaulted by reality TV star Aisleyne and reveals she has pressed charges against her.
Alongside a photo of her alleged injury - a bruised back - she also accuses Janice Dickinson of assaulting her by throwing a chair at her.
She says: "At the BB BOTS recording (on 22 September), I was assaulted twice by Aisleyne Horgan Wallace and Janice Dickinson.
After speaking with the police and my lawyer, I have pressed charges against Aisleyne and am considering issuing a lawsuit against Janice."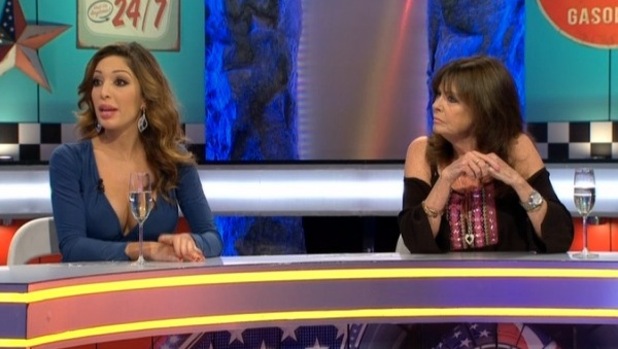 With reference to actress Vicki Michelle, who was a guest on the show, Farrah says: "In regards to Vicki pressing charges against me, I can confirm I was neither arrested nor convicted of anything.
"To clear my name, of my own free will, I explained to the police what really happened with Vicki. They looked over the video footage in detail and said no crime had been committed and therefore no charges were made against me."
A statement released by Vicky's camp earlier this week
said that the
'Allo 'Allo
actress was pressing charges against Farrah after she was allegedly struck on the back of the head with a glass.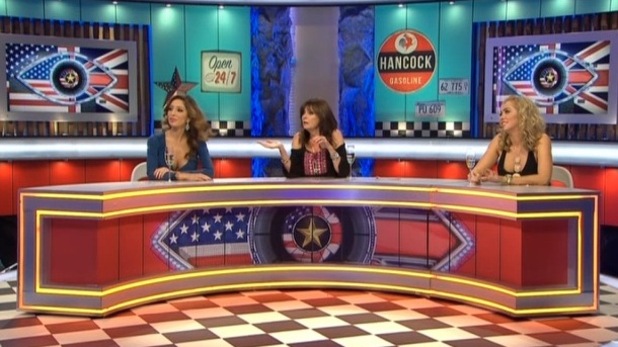 Farrah's detailed account continued: "I was deeply shocked and traumatised following the initial attack by Aisleyne and was very frightened she was going to attack me again or glass me, so my natural instinct was to jump up and do something to defend myself to make Aisleyne back-off.
"As a defence mechanism, I threw an empty Champagne glass towards the wall and unfortunately Vicki got caught in the crossfire 100% by accident."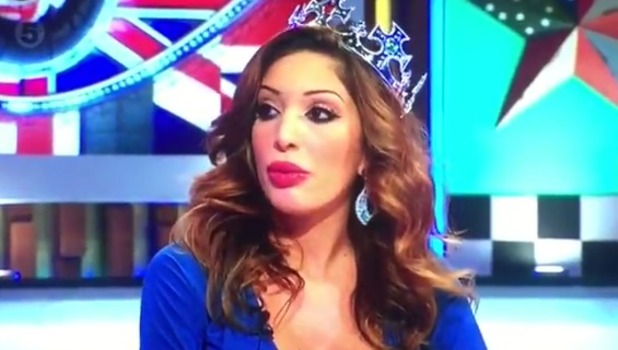 With regards to why she waited before giving her side of events, Farrah says her priority was to "seek medical attention, recover and correctly deal with the legal side of things first".
She continues: "I'm only revealing my side of the story now to clear-up any false rumours but am not receiving a fee for this, it would be distasteful to make money selling stories from the unfortunate events which took place at
BB BOTS
."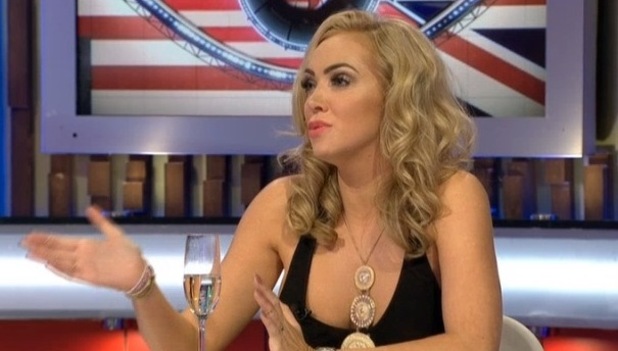 Farrah also dismisses Aisleyne's claims that she was assaulted, saying: "Perhaps she is uneducated and doesn't understand the definition of assault."
She claims Aisleyne was hostile towards her from the minute they met on set, and that she "believes Aisleyne's attack was pre-meditated because of some tweets she put on Twitter a few days prior to
BB BOTS
, which she has since removed. I'm convinced she wanted to cause me harm and start trouble."
Aisleyne has yet to respond to Farrah's allegations. She previously described the reality star as acting like a "wild animal" and throwing both her champagne glass and one belonging to fellow panellist Jenna Jameson.
Celebrity Big Brother ended on Thursday night (24 September) after one of the most dramatic series to date.
James Hill has voted the winner
, while Austin Armacost was runner-up.
For exclusive competitions and amazing prizes visit Reveal's Facebook page NOW!