Khloe Kardashian's best friend Malika Haqq is about to hit our screens, starring in a new reality show, Dash Dolls, that reveals what it's really like working for and with the Kardashian sisters.
We've been keeping up with Khloe, Kim and Kourtney for years, but now we have a whole new set of glamorous faces to get to know, thanks to the sisters' new spinoff show,
Dash Dolls.
Dash Dolls
centers around the group of girls that work for the Kardashians' Dash Boutique in LA, following their lives both in and out of the store. Keeping the girls in check are Khloe's BFF Malika and her twin sister Khadijah and we can promise a whole lot of drama is about to stylishly hit your screens.
Ahead of the show airing on E!,
Reveal
caught up with Malika to find out what it's really like to work with the Kardashians. She reveals what it takes to be a Dash Doll, the best piece of advice the sisters have given her and why she decided to pose nude in
Dash Doll's
very first episode...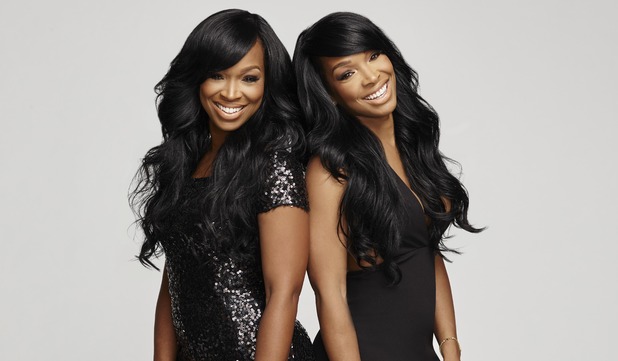 Hey Mailka! We're yet to see Dash Dolls, but it recently premiered in the US. What's the reception been like?
"It's been really nice! I went out yesterday and it was really cute, people were like 'hey, I saw your show last night!' They were saying they couldn't wait to see it again next week, it's been really good."
So what's it really like working at Dash?
"Dash is a very high energy store. I recently explained it to someone as being at Disneyland, but on a regular street. You never know what's going to happen there, there's always fans and tour buses and paparazzi. Myself and the Dolls we have a really great time together."
And what does it take to be a Dash Doll?
"You gotta qualify. I know a lot of people are like 'do you just have to be cute and have good style?' – No. Those things are necessary, but all of our dolls are more than how they look. They're into fashion, they have experience, they have ideas to help the store grow and they all really want to have endeavors outside of the store too, to help grow their own brands."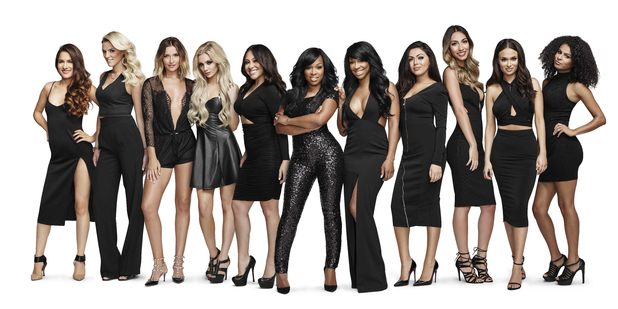 Is it Khloe, Kim and Kourtney that decide who makes the cut?
"It's myself and my sister's job to be the eyes and ears for Khloe, Kim and Kourtney, but ultimately they make all the decisions. We're trusted to manage the dolls when they're not there, but they get nightly reports on their business. They decide when they want to move someone up the ladder and they ultimately decide if it's time for someone to be moved down. They're very hands on!"
Obviously the Kardashians have been on camera for years thanks to Keeping Up With The Kardashians. We know you've had a few cameos on that, but did they give you any advice before starting Dash Dolls?
"No not really, I'm a little used to it. The best advice I've received from the Kardashians is just to work hard. No matter where the cameras are or what they pick up, just be true to yourself and do your job."
You made quite the debut in the first episode, posing nude! How was that? Nerve-racking?
"No! You know what, I think I'm a little more comfortable being nude than most people are! It was bigger for me than just doing a nude shoot, though. I needed to learn how to do things by myself, I haven't always been confident to do things alone. I came into this world with a sister, I've done so much with her and as part of being a woman, I need to learn how to do things myself. Doing that nude shoot was a pretty big step for me… and it was a really big step. Now I feel like I can do anything!"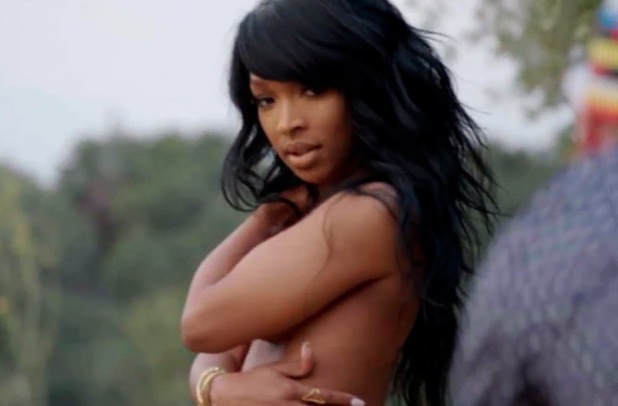 Obviously Kim has hit the headlines for posing nude before. Were you inspired by her at all? Did she give you any tips?
"I did it for my own reasons, but I do look to my friends and I did talk to Kim before the shoot and she gave me great advice. She said just to be confident and be comfortable with myself and to not do anything I'm not comfortable with."
You've been friends with Khloe, Kim and Kourtney for years. It must be nice to be able to share those experience with them, especially as they've all been through similar things before?
"Absolutely, one of the biggest blessings about our relationship is that not only are we friends that play together, we also work together. They know very well what it's like to work with a sister and they give great advice. It's what they deal with on daily basis. Not a lot of people can say they have that, we're really lucky. We've mastered it."
And you star alongside you sister, Khadijah, has Dash Dolls brought you closer together?
"Working with my sister is one of my very favourite things to do.We had got a little rusty, we had forgotten how to communicate with each other and be respectful of each other. I love that working together has helped us... It's been good to get back in shape."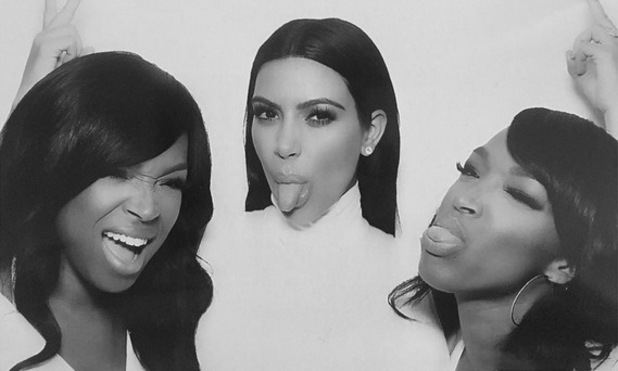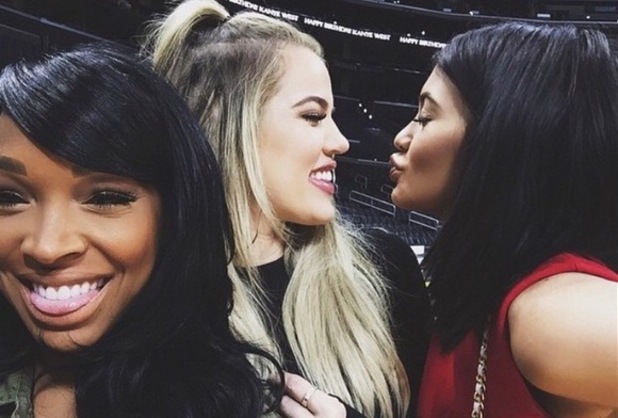 You're now both trying to pursue an acting career, is that something you're wanting to do together?
"Yes, we started acting together when we were very young. We pretty much did it our whole lives, but we just stopped when my sister decided to move away, got married and started a family. We're now trying to bring the old us back into the new us. It's been challenging, but acting is our first love and we're really looking forward to doing things together again."
What would be your dream acting role?
"That's a really good question, you're making me think…. You know I played a superhero before and I would really love to do it again!"
If a part did come up, what would that mean for you and working at Dash?
"I'll continue to balance Dash with anything that comes up!"
How do you think the Kardashians would take the news? Would they be supportive?
"Absolutely, Khloe, Kim and Kourtney always have been. That's the really great part about the Kardashians, not only have they given me and my sister an opportunity, they support us to follow our other dreams too."
Catch Dash Dolls on Sundays at 10pm on E!For exclusive competitions and amazing prizes visit Reveal's Facebook page NOW!