Celebrity Big Brother: The Final... what happened?
Miss the big
CBB
finale? Couldn't be bothered watching the whole 1hr 45m and just want to know how everyone finished? Well, look no further than this quick recap of the highlights!
Your winner is.... JAMES HILL!1st place
JAMES HILL!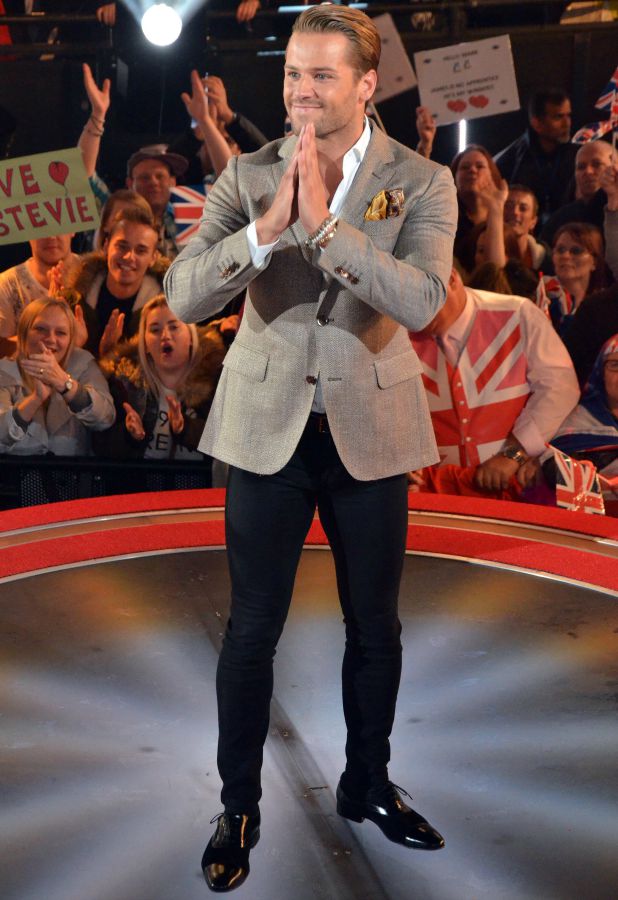 The former
Apprentice
candidate admitted he was stunned to be part of the cast, let alone win. "There were so many big personalities and stars in there so to be among them... I have no idea why the public picked me. I've been myself since the beginning and put other people's feelings first." "Emma Willis admitted she wouldn't have picked James as her winner at the start!)
James denied he had a gameplan or strategy and just followed his heart. "I think you have to realise you don't go in a show like that to make friends but you do naturally. I got close to some people in there I will have friendships with for the rest of my life."
When asked how he would describe his friendship with Austin, he said: "Outrageous! That guy is my number one and he's brilliant. We had a great time and special moments. He's a great guy." James said he didn't mean to hurt Austin's feelings with his 'we don't really know each other' comment but stood by his belief you can't really know someone in three weeks.
So, on to James nominating Austin... was it a strategy to take out his strongest opponent? "Never! I even forgot about the end result. I was just thinking about the house and what was fair to everyone else. The way he carried on wasn't right."
James said he used to be a fiery person (inherited from his mother!) but he learned that shouting doesn't get results. "What's the point in arguing when you can talk?" Emma wanted to know what pushed James' buttons in the house. He said it was hard living with people you don't know and you could nitpick anything but he didn't want to do that.
2nd place
AUSTIN ARMACOST!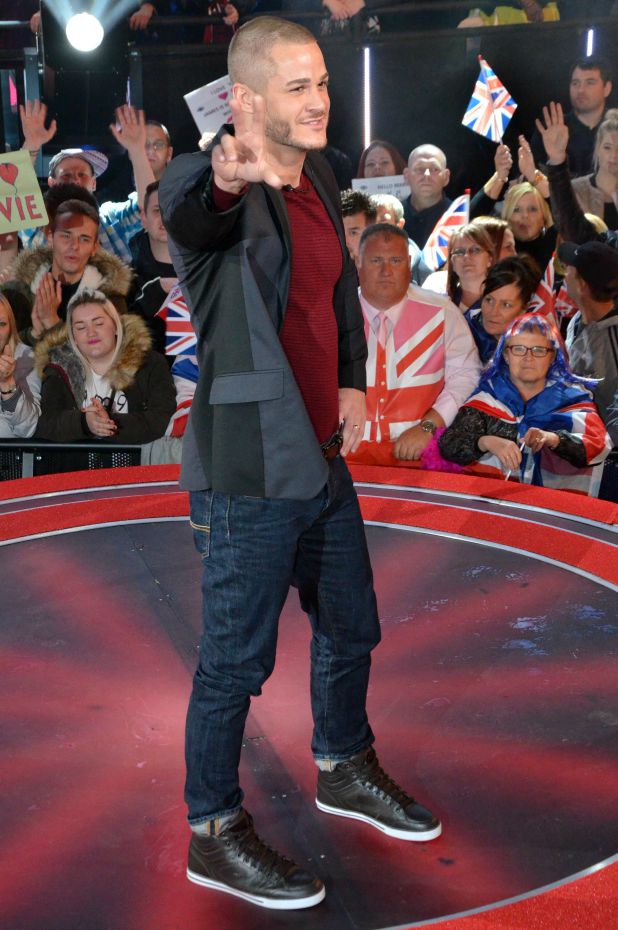 Team USA's last-man standing, reality star Austin, finished in second place. "I knew going into UK versus USA it would be a battle to the end. Last American standing, I'm so proud of that." Austin joked that he finished up against best friend in the house - even though they'd shared a bed since day one. Emma reminded him the audience is well aware. "Oh," he joked. "I forgot there were 90 cameras!"
Of course, he was asked about his bromance with James, which he said was "withstanding." He said they had a bond from the beginning and he didn't want to go into the nomination thing. "At the end of the day, that dude is a great guy and he's been a strong pillar since the beginning of the show and he deserves all the success and to take home the crown."
Austin admitted he was "devastated" when James nominated him but after hearing James' reasons, although he doesn't agree with them, he understands them. Though, he added: "It still pisses me off." As for Janice, he said again he was "bang out of order" with the comments he made in the bedroom. Austin said he knows now he has anger issues and Janice didn't deserve that. "It was quite embarrassing for me and I hope it doesn't happen again. If I can go three and a half weeks in the house and have one outburst I'm embarrassed with, then I think I've done pretty good."
3rd place
NATASHA HAMILTON
Atomic Kitten's Natasha said she was "over the moon" and hadn't even expected to come third: "I just think in the house there were people who were funny and big characters and I just see myself as a mum." She said she felt as thought she was a calm and collected person before the house, but after two days she could feel her stress levels rising.
She said with Farrah and Austin it was just noise and she never felt threatened. As for that night when she screamed at Austin, she said she just flipped out as he'd been so noisy that night, singing and shouting. Natasha also said she became exhausted of being a peacekeeper and by that point, as lovely as Austin is, she'd had enough.
4th place
BOBBY DAVRO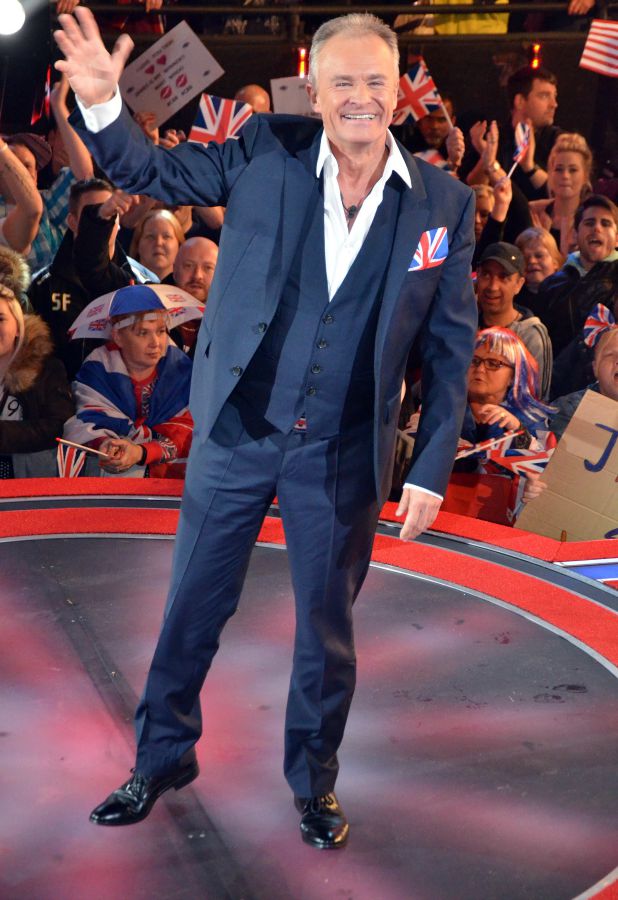 Next out was comedian Bobby Davro, who finished in fourth place. "I would never have imagined this in the beginning, although I would have liked to make top three. I'm not complaining at fourth though!" He told Emma he wasn't sure why he had made it so far, saying: "I'm cheerful and irritating! I've never laughed so much in the space of four weeks. I laughed every single day and it was fantastic."
When Emma called him a "much loved national treasure", he thanked her. Bobby also joked he's used to difficult ladies because his daughters argue all the time. Bobby referenced *that* nomination speech with Farrah, saying she deserved it and she never bothered him again after that. He also stood by his impression of Jenna and her bum. When Emma said he'd annoyed Jenna, he replied: "Oh, who cares. The ugly sisters, as I call then."
5th place
CHLOE-JASMINE AND STEVI RITCHIE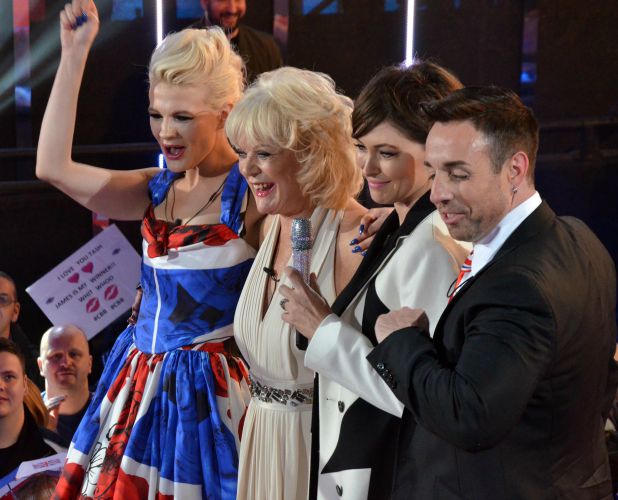 Loose Women
's Sherrie, dressed in a white Marilyn Monroe-esque frock, finished in sixth place, while engaged former
X Factor
couple Chloe-Jasmine and Stevi Ritchie, acting as one housemate, finished in fifth place.
They all left the house together. We're not so sure about that... kind of feels like they didn't get their big moment. We were, however, loving Chloe's
Britain's Next Top Model
-esque poses and strut as she went down to meet Emma!
Chloe-Jasmine and Stevi, who held hands during their interview. "It's an honour to be evicted," joked Chloe, while Stevi said: "We never expected to get this far. I absolutely bloody loved it!" The couple were quizzed, naturally, on how their relationship is after the experience. "We coped," said Chloe. "We honestly don't know any UK couple who have entered the Big Brother house so it was nerves, fear, and I was worried about our relationship the whole time. But as long as I came out with Stevi I knew it would be okay."
6th place
SHERRIE HEWSON
Luckily they did have separate interviews. A tearful Sherrie was up first and told Emma: "I've had the most fantastic time but it's been an emotional rollercoaster." She admitted she was finding the night emotional: "It really gets to you. The hardest thing for me was nominating people and seeing them evicted. It cut me up completely and it hurt me inside. I'm too sensitive and emotional to be in that house probably!"
Addressing claims she was 'boring', Sherrie simply said: "There is no way I went into that house to be anything other than me. I wasn't going to F and blind for those cameras just so people could go, 'Oh, look at her!' I wouldn't do that just for a TV show."
Celebrity Big Brother
airs on Channel 5.
For exclusive competitions and amazing prizes visit Reveal's Facebook page NOW!