Aisleyne Horgan-Wallace has accused Farrah Abraham of throwing two champagne glasses during the row on last night's Celebrity Big Brother's Bit On The Side.
The
CBB spinoff show was briefly taken off air
on Tuesday night (22 September) following an altercation on set. When it returned to the airwaves the panel - which included Aisleyne and Farrah - had been removed.
A statement from Channel 5 confirmed an "incident" had taken place in the studio but declined to give details. It read: "Last night's
Celebrity Big Brother's Bit On The Side
was interrupted due to an incident on set. Everyone involved is fine and last night's events are currently being investigated."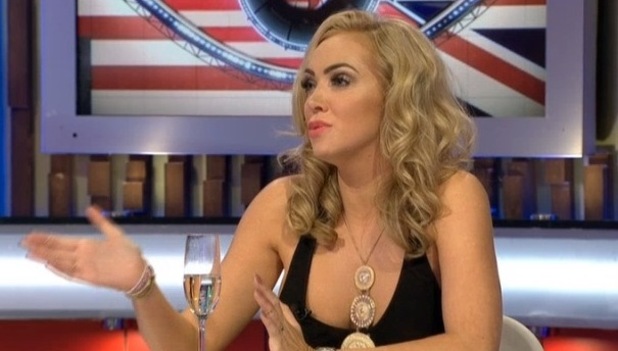 Now, former Big Brother star Aisleyne has had her say on the drama, alleging in an interview with
The Mirror
that Farrah was "like a wild animal" and threw her own champagne glass and that belonging to panellist Jenna Jameson.
That has not been confirmed by Channel 5 or Farrah and we've yet to hear Farrah's side...
Aisleyne confirmed reports that panellist
Vicki Michelle had been caught up in the altercation
and needed medical treatment. It had been claimed Vicki was taken to hospital after being struck by a glass. Aisleyne told the newspaper: "She wasn't cut, she hurt her head. The glass hit her head."
As for reports that another panellist, Janice Dickinson, had thrown a chair, she said: "I don't know what Janice did but Farrah was the one who was throwing glasses... Jenna didn't do anything. She just sat there."
Farrah has yet to tell her side of the story, while Janice and Jenna have not spoken out either.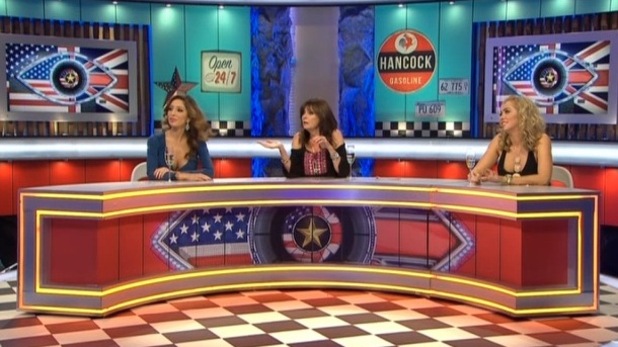 Vicki did take to Twitter overnight to assure fans she was okay, but did not reveal what had led to her injury. She tweeted: "Been checked over...going home now. Bloody hurt! But thank you for worrying, I'm ok...I think!"
Police are now investigating the alleged altercation.
A statement read: "Hertfordshire Constabulary received a report at 10.55pm on the evening of Tuesday, September 22nd regarding an incident which is alleged to have occurred in the Elstree Studios in Borehamwood. The incident occurred a short time before the call.
"Officers are currently making inquiries to establish the exact circumstances of what happened and will release further details when appropriate."
Big Brother's Bit On The Side
host
Rylan spoke briefly about the incident on today's ITV's This Morning
but said as it was a legal matter there wasn't much detail he could provide.
"I can't really sit here and go into detail because it is a legal matter now. There was an altercation last night and we did have to cut transmission and cut the show short and go live to the house.
"There was an altercation last night and there are a lot of stories on social media. I want to say to people reading those stories, please wait until you get an official line from Big Brother, me, the show... I did speak to Vicki earlier today. She is good. I want to say thank you to our audience that were there last night. There were a lot of our regular audience members in there and they made it easier than it would have been."
CBB Series 16: Who should win?
Chloe-Jasmine and Stevi Ritchie
7.52%