Stevi Ritchie has again told fiancee Chloe-Jasmine Whichello that he needs to spend time apart from her after they leave Celebrity Big Brother.
In scenes to air tonight, we'll see the
X Factor
singer telling Chloe he needs some space, causing her to become upset and question: "Do you still love me?"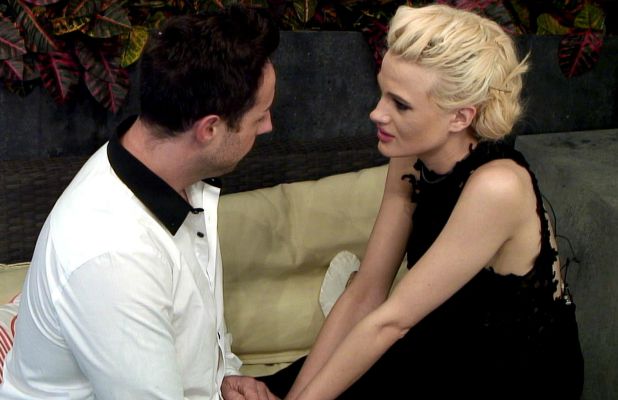 Tension seems to start during a Team USA versus Team UK task conducted by Eamonn Holmes, in which housemates had to figure out who said what quote. Eamonn joked that Chloe had called Stevi a "drip, piss wet lettuce" before revealing it was actually Austin Armacost.
Stevi replied: "Eamonn you bugger I was just about to cry there, I actually thought it was you there, I was like f**k it I'm dumping you!"
But that didn't impress Chloe who said: "You shouldn't actually joke about that."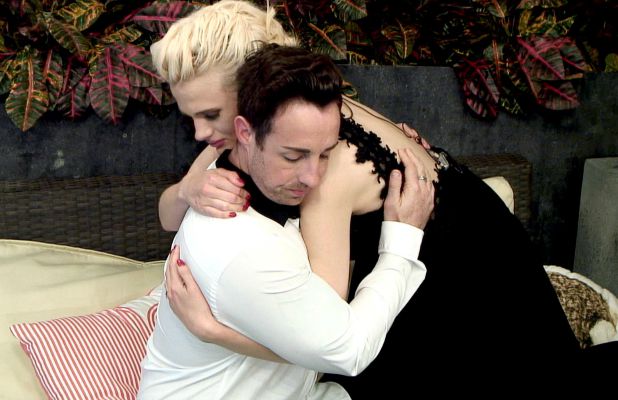 Later on, Chloe apologised to Stevi for crying so much, saying she just got upset easily, and told him that he made her "go all gooey inside" but he replied: "I think we all know that's a lie babe."
Things seemed to deteriorate when Stevi decided that he would share a bed with housemate Bobby Davro that evening instead of Chloe."I'm going to sleep with Bobz tonight," he told her.
Chloe responded: "I don't know why you say these things to make me feel upset and hurt… when you're nervous you don't even want to touch me… it's difficult to respond to a closed heart."
Stevi replied: "I just need a week apart from you babe." He also said Chloe tries to make him feel insecure.
Chloe wasn't happy: "I'd have to be a twisted f**ked up girlfriend to go out my way to hurt you... I feel a bit lost, you're being a bit odd with me, you don't say very nice things to me. Do you still love me? I'm scared one day you will wake up and hate me."
CBB Series 16: Who should win?
Chloe-Jasmine and Stevi Ritchie
7.52%