Stevi Ritchie was getting flirtatious with fiancee Chloe-Jasmine Whichello in the Celebrity Big Brother house last night.
After surviving the double eviction and booking a place in the finale, singer Stevi was clearly in a good - and affectionate! - mood.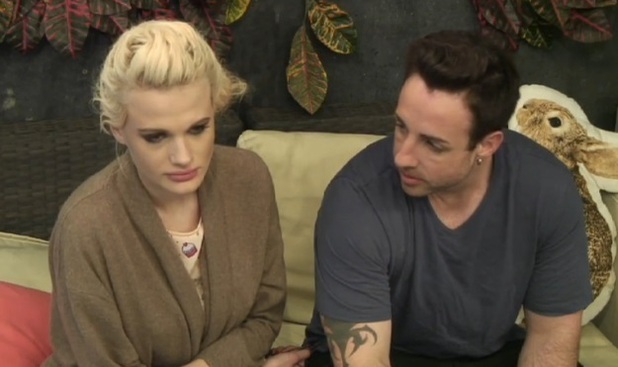 While sitting in the garden with Chloe, he said: "I can't wait to cuddle you. Do you know what would look good on you? Me. You know, what, babe? Your clothes look better on the floor. I can't wait to do things to you because you're sexy. You're so fit."
When Chloe disagreed, saying she was "normal", her devoted other half replied: "Babe, in the words of an Essex boy, you are fit!"
He then asked Chloe how she would say the same thing where she is from, prompting her to say: "I find you incredibly attractive and magnetic and stonkingly gorgeous and rapture-ess and exquisite and, marvellous and delectable."
Stevi's response? "I'm just undressing you with my eyes, babe. I am going to give you some lovely sex now."
"No you're not!" said Chloe. "You can't do that in here!"
CBB Series 16: Who should win?
Chloe-Jasmine and Stevi Ritchie
7.52%