Geordie Shore star Chloe Etherington has teased romance could be on the cards for herself and her co-star Scott Timlin in the show's new series.
Back in June, our Geordie faves jetted out to Zante, Greece to film the eleventh series of
Geordie Shore
.
Since they've been back on home soil, the cast have been teasing all about what's to come and from break ups and engagements to your usual dose of drama, it's safe to say we can't wait. Especially now Chloe has revealed there may be more to her and Scotty T's romance.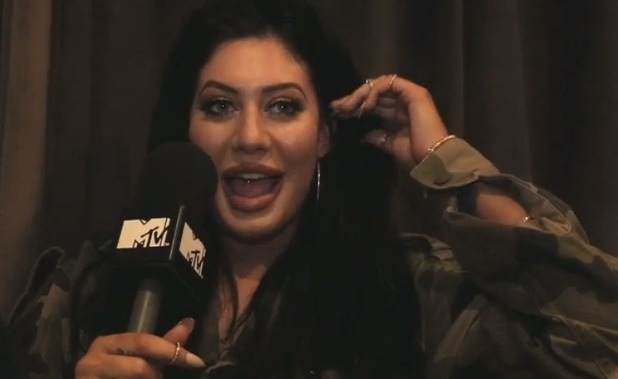 Chloe first burst onto our screens during the last series of
Geordie Shore
, following
the exits of show originals Vicky Pattison and James Tindale
. She joined alongside Nathan Henry and thanks to her drunken dancing and ditzy comments, she was an instant hit with fans.
Ahead of her debut,
Chloe revealed she and Scott had enjoyed a brief fling in the past.
Throughout the series she began to like Scott more and more, with things getting pretty steamy between the pair as the season wrapped up.
While Chloe and Scott may have headed to the famous 'Sh*g Pad' last series, Chloe reveals the pair didn't have sex this time round, even if they did enjoy a night of "passion" after leaving the
Geordie Shore
house . But that hasn't stopped her falling for her co-star.
Hinting the pair's romance did continue as they ventured overseas, Chloe says in a new clip posted by MTV: "This series I do get feelings for Scott - how couldn't I? He's f****** funny as f***. I feel like I'm going to ask him to marry us one day. I feel like next series I could ask him to marry me and I know for a fine fact, he'll say yes."
Could we have our first
Geordie Shore
wedding on the cards?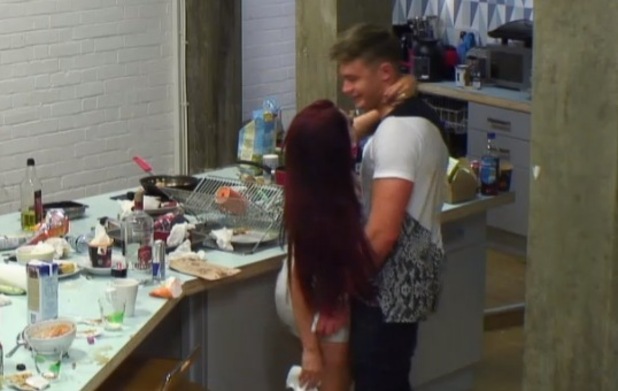 It sounds like Scott may have to step up his game if that were to happen, as Chloe recalls he took her out on the worst date ever.
Reminiscing the first time she met him, Chloe added: "Me and Scott knew each other because we met in a nightclub in town and I just fell deeply in love straight away when I saw him... I didn't really.
"After, he text us saying we should go out one time and so I thought we're going to go on a lovely date, but it wasn't a lovely date. He didn't pick us up until nine at night and I looked lovely, had my make-up done and we sat in bed and ate chicken... I love chicken, but that was the sh*ttest date I've ever been on."
Oh, Scotty T you charmer, you!
(Warning: Contains strong language and sexual references)