Jenna Jameson has shared a selfie from bed with her fiancé as she adjusts to life outside the Celebrity Big Brother house.
The
former adult movie star was the sixth celebrity to be evicted
from the house, leaving during Tuesday night's (22 September) live double eviction.
Her fiancé Lior Bitton was waiting for her outside.
This morning, she shared a sultry image from their hotel bedroom, showing them all wrapped up in bed sheets. "Yay! I'm out!" she wrote. "Feeling a bit institutionalized, but so happy to be back in my baby's arms #cbbuk #jerrah #iwin."
When Jenna left the house last night, one of the first things she did was give Lior a shout-out.
She told Emma Willis in her exit interview: "It feels invigorating, like I didn't want to go but now that I'm out I'm so stoked because I see my man's face and I'm so excited! The bottom line is I'm out and I feel like I did really well, I made it really far and I'm excited. I stayed loyal to my friends and to myself."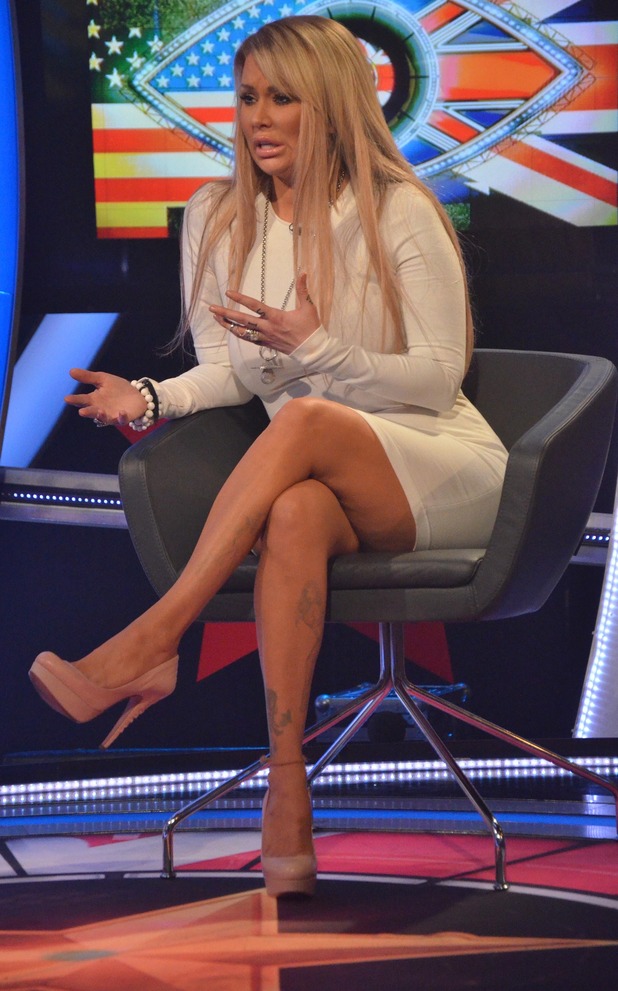 Ahead of her eviction, Lior had urged viewers to keep Jenna in the house, sharing a picture of them to her Instagram page alongside the message: "Hello UK Will be kind if you save #jennajameson she is fun, out going, she brought a lot of entertainment, she is a good friend, great cook, great conversation, great shoulder to cry on, she is sensitive, and adorable.
"Please save my girl. Thank you very much for watching and support I appreciate all of you @liorbitt."