Celebrity Big Brother fans have praised Big Brother's Bit On The Side host Rylan Clark for how he handled the off-air drama that led to Tuesday night's episode briefly going off air.
As of writing, there has been no official comment from Channel 5 on what happened that
made them pull the show from the airwaves
for a few seconds, but a rep told
Reveal
: "
Celebrity Big Brother's Bit On The Side
was interrupted this evening due to an incident on the set."
No further details were given.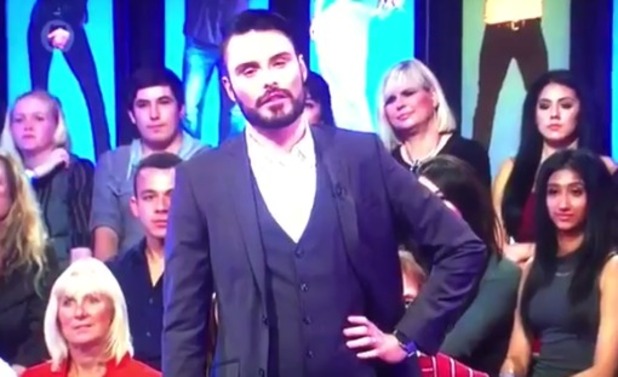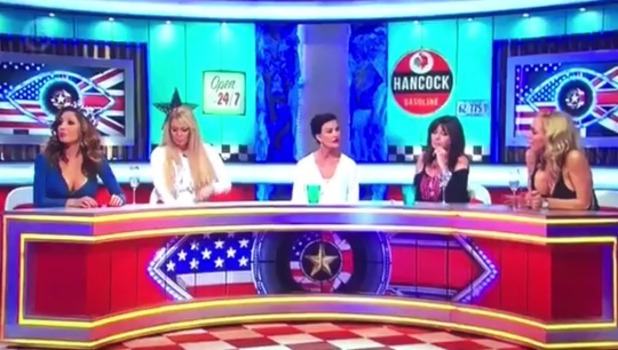 All we know as fact right now is that the show went off-air for a few seconds just as ex-housemate Farrah Abraham, who was on the panel, had called fellow panellist Aisleyne Horgan-Wallace a "hag." The women had clashed earlier in the show, with Aisleyne calling Farrah a "horrible bitch".
There have been reports of a drink and a chair being thrown, and another panellist, Vicki Michelle, was taken to hospital to be checked by medics. She later tweeted that it "bloody hurt" but she was okay.
When the show returned after a few seconds of just the Big Brother eye logo showing on screens, host Rylan would only say: "Hi guys unfortunately we had to pop that up there due to a matter that happened and unfortunately we have lost our panel for the evening, but we will carry on."
He later tweeted: "Apologies we had to cut transmission due to reasons out of our control. Thanks to our loyal audience and viewers."
Fans have taken to Twitter to both voice their confusion about the incident and praise spinoff show host Rylan for staying cool, calm, collected and professional in what appears to have been a tricky circumstance.
@Rylan true legend how you handled the incident on BOTS #CBB #CBBBOTS

— #AustinToWinCBB (@WSpark98NZ) September 22, 2015
@Rylan you handled that very well Hun! There was no need for you to apologise though! #cbb #bbuk #bbbots

— •Jordan Lee Clapham• (@Clapham1994) September 22, 2015
Well done to @Rylan for taking care of what just happened on #CBBBOTS!! Such a pro #CBB

— Super TV 24/7 (@superTV247) September 22, 2015
A brilliant job by @Rylan under what must have been very difficult circumstances for any presenter #CBBBOTS #CBB @bbuk @BBUKLive

— Chris Wilcox-Jones (@ChrisW_J) September 22, 2015
@Rylan you certainly kept the show going in a very professional manner Rylan x

— John Craggs (@johncraggsactor) September 22, 2015
@Rylan well done for keeping calm and carrying on Rylan #CBB xx

— Suzanne Blake (@suzz2209) September 22, 2015
@Rylan well done Rylan for carrying on that cldn't of been easy #trueprofessional xxxx

— George (@George24468) September 22, 2015
@Rylan feel soooo sorry for u you're so amazing for carrying on xxxxx

— Chloe Gunn (@ChloeGunn17) September 22, 2015
@Rylan You handled it so well, man. I've loved watching you 7 nights a week. Good job and let the show go on.

— Jon Champion (@jon_c_writer) September 22, 2015
@Rylan you handled it well!! True pro!! But I would love for you to spill the beans on what actually happened xx

— Zoë Powell (@zoeboeyxx) September 22, 2015
@Rylan you handled that like a pro Could see how disappointed you was. Love you Rylan

— Bizzy Cici (@cici_zihni) September 22, 2015