Celebrity Big Brother fans have been left surprised and confused after Big Brother's Bit On The Side dramatically went off-air briefly during tonight's episode... only to return with the panel missing.
Around twenty minutes before the show was scheduled to finish at midnight, viewers saw their TV screens suddenly flick from former housemate Farrah Abraham chatting on the panel to a Big Brother eye logo.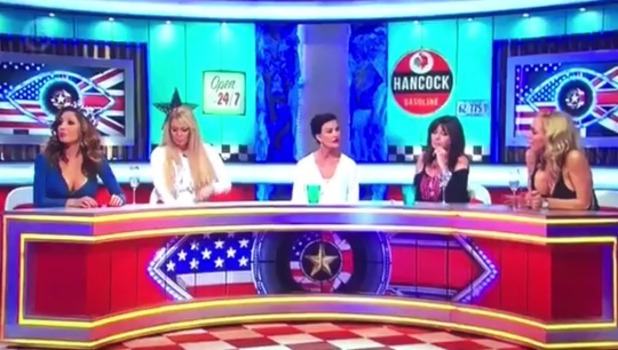 A rep for Channel 5 told
Reveal
: "Celebrity Big Brother's Bit On The Side was interrupted this evening due to an incident on the set."
No further information was available at this time.
When the show returned a few seconds later, host
Rylan Clark
would only say that due to an issue, they'd had to lose the panel for the night, but said the show would carry on without them. He didn't explain the issue.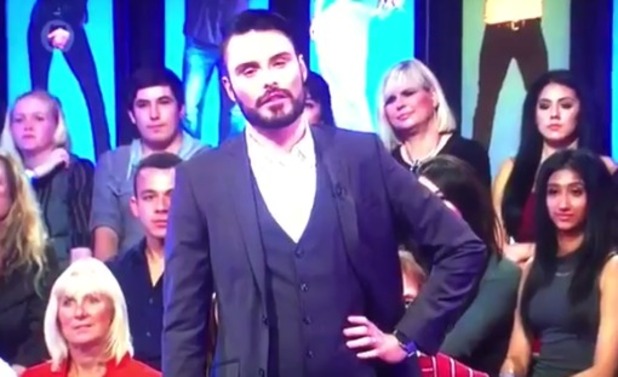 Rather solemnly, he said: "Hi guys unfortunately we had to pop that up there due to a matter that happened and unfortunately we have lost our panel for the evening, but we will carry on."
One viewer captured the moment it happened:
I've had to tweet this video as this is better than the main #BBUK #CBBUK #CBB Show #CBBBOTS #TVBrilliance pic.twitter.com/pCEEfnAruA

— BHF26 (@BenHillFlood) September 22, 2015
The show then finished at 11.48pm, rather than midnight as scheduled, with live footage from the Big Brother house broadcasting instead.
On the panel had been Farrah and newly-evicted Jenna Jameson and Janice Dickinson, actress Vicki Michelle and former
Big Brother
star Aisleyne Horgan-Wallace.
No further explanation has been given for the brief interruption to transmission, although Rylan took to Twitter afterwards to say: "Apologies we had to cut transmission due to reasons out of our control. Thanks to our loyal audience and viewers."
Apologies we had to cut transmission due to reasons out of our control. Thanks to our loyal audience and viewers.

— Rylan Ross Clark (@Rylan) September 22, 2015
In the seconds before the show went off air, viewers had seen Farrah calling fellow panellist Aisleyne a "hag". They had clashed earlier in the show as well, with Aisleyne calling Farrah a "horrible bitch."
When Aisleyne was asked if she missed Farrah on the show, she replied: "No, I don't. Let's be honest, she was just horrible. She never took account of anything. She's a silly little girl. She's just nasty. It's one thing to stand up for yourself and be a strong woman, it's another thing to be a nasty, horrible bitch."
She then told Farrah: "You got your cheque, now go. We don't want you here. Boring. No one knows who you are."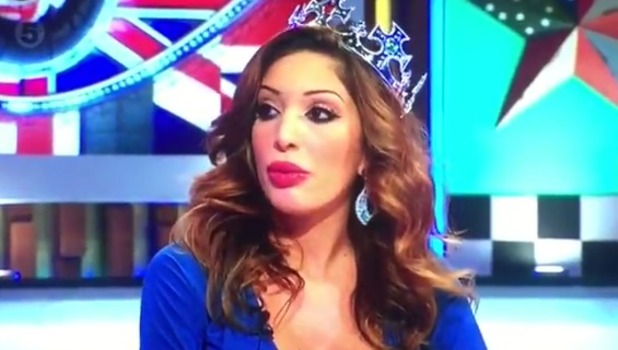 Farrah replied by saying: "I'm a young, responsible, wonderful woman. You were on regular
Big Brother
and you didn't even get paid."
Fans and celebrities took to Twitter to voice their confusion about what had happened, amid unconfirmed rumours of a drink allegedly being thrown and a row escalating between the panellists off-camera.
Channel 5 has yet to reveal the nature of the incident.
What the hell happened to the panel tonight #CBB

— Casey Batchelor (@CaseyBatchelor) September 22, 2015
I think #CBBBOTS need to explain what happen to go off air, thought this programme was LIVE #CBBUK #CBB #Farrah was starting as they cut!

— Margaret (@Mminimen) September 22, 2015
What just happened on cbb bots? Rylan apologising for somethjng & the panel disappeared...#Farrah? #CBBOTS

— susannah doyle (@suzdoyle66) September 22, 2015
Someone in the production team at #BBBOTS needs to leak footage online!!! NOW!!!! #cbb #CBBBOTS

— Matt (@DuLapinBlanc) September 22, 2015
#BBBOTS #CBB what the hell!!!!? Oh to be a fly on the wall!! #mayhem

— Donna Maria (@Donna_Douglas) September 22, 2015
There's rumours of wine throwing, chair throwing and actual injuries. We NEED to know what happened, like, soon #cbbbots

— Ed Gleave (@EdHotTV) September 22, 2015
What just happened!? We are so shocked! Hope you're okay @Rylan #cbb

— Big Brother 24/7 (@bbuk247) September 22, 2015
Meanwhile, other fans took to Twitter to compliment host Rylan on his professionalism and how he carried on with the show after the drama:
Only person to get any credit is @Rylan who was very very impressive-turning into a top broadcaster #CBBOTS #CBBUK #CBB - we should be told

— Matt (@fumattchoo) September 22, 2015
Well done to @Rylan for taking care of what just happened on #CBBBOTS!! Such a pro #CBB

— Super TV 24/7 (@superTV247) September 22, 2015