Janice Dickinson has refused to hear a negative word against her Celebrity Big Brother housemate Chloe-Jasmine Whichello, calling her an "absolute dream."
The former supermodel was the seventh housemate to be evicted from
CBB
, leaving the house just after Jenna Jameson on Tuesday night's (22 September) live double eviction.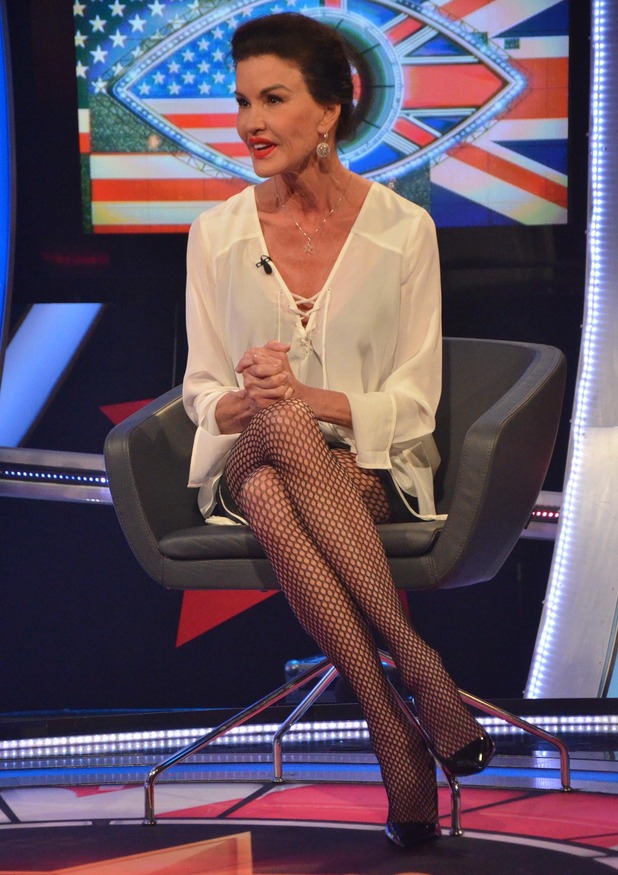 During her interview with Emma Willis, she was, of course, asked about her close friendship with Chloe and whether they would remain friends after the show.
Janice replied: "She's a dream! She's an absolutely dream! Believe me. She's a songbird."
When the 60-year-old saw an audience member disagree, she shouted at them: "Don't shake your head. I'll come down there and knock it off. She is born talented, gifted, free. She is gracious. She's everything and more. We all have daughters, sisters, aunts, cousins, we are women!
"Absolutely I will keep in touch. I didn't appreciate
Davro setting that tone in Ritchie's head that Janice is fake and manipulating
." That was a reference to Bobby Davro telling Chloe's fiance Stevi Ritchie that Janice was becoming too powerful and influencing on Chloe.
Bobby also told Chloe: "In my view, Janice is a player. She is a professional at this, she is brilliant at this, she is a nice lady… but don't hand everything on Janice. Janice will leave, she will go back to America and she won't be the person that she is in here and the person that will be is that man over there who loves you… she is not the real life friend you think you have in her."
Chloe, however, disagreed, saying
Janice had been invaluable to her in the house
, particularly helping her maintain her sobriety. "Since the day she has been in here, she has helped me, and for that I cannot repay that debt, like regardless of what happens I cannot thank her enough."
CBB
airs nightly on Channel 5.
CBB Series 16: Who should win?
Chloe-Jasmine and Stevi Ritchie
7.52%