Jenna Jameson reckons Celebrity Big Brother housemate James Hill has a gameplan: to make himself look good to the public.
While discussing
James nominating her and Austin for eviction
, the former adult movie star came up with a theory as to why he did it.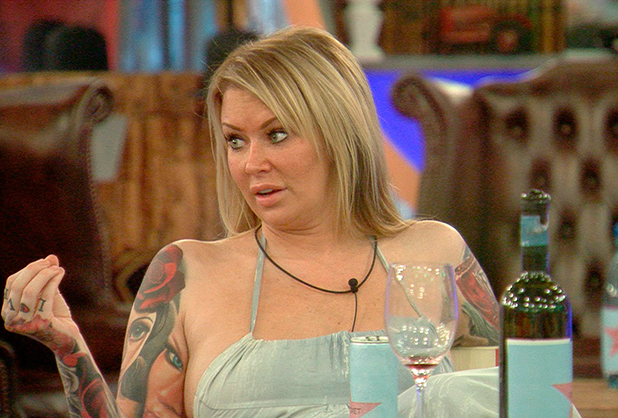 She told Austin and Sherrie Hewson: "James is just trying to look like the bigger person… what he is doing is trying to place himself with the public, he's trying to make himself look like the better man, like I am going to spank my best friend because I am for the betterment of people.
"Like listen, you're not a politician, you a little 28 year old p*ssant, I mean it should be uber evident to everybody out there why he nominated us."
This week's nominations were played on a TV screen so all the housemates could see who had nominated who – and their reasons why.
Revealing why he chose Jenna, James said: "I made a decision to save Janice (during the live eviction showdown), not for me or Janice, but for Chloe, and I understood why that may have upset Jenna. I went out of my way to explain to her why I did it and where it came from but I feel as though she didn't respect my decision."
As for Austin, he said: "The way he is treating people and the way he goes off isn't acceptable and that is very hard for me but I have to make the right decision. As much as I love him, he is wrong in how he is behaving and it makes it very hard for me because he is my best friend in here."
CBB's sixth eviction: who should go?
<0a href="https://www.facebook.com/revealmagazine " target="_blank" rel="nofollow">For exclusive competitions and amazing prizes visit Reveal's Facebook page NOW!