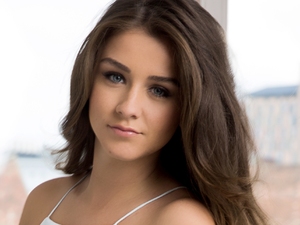 Brooke Vincent exclusively shares her fashion favourites, beauty and style picks and celebrity highlights with Reveal.
Hello everybody,
Hope you're all ok and having a lovely week.
I feel like it's getting a little bit more Wintery now, it now feels acceptable to wear tights, boots and knits.
Autumn and Winter are my favourite times of year for dressing, so I'm mega excited!
Talking of tights, I wore a pair with my favourite colour (black) outfit. It included a polo neck, leather shorts and some of my favourite black wedged boots.
Here it is... One of my favourite autumnal looks.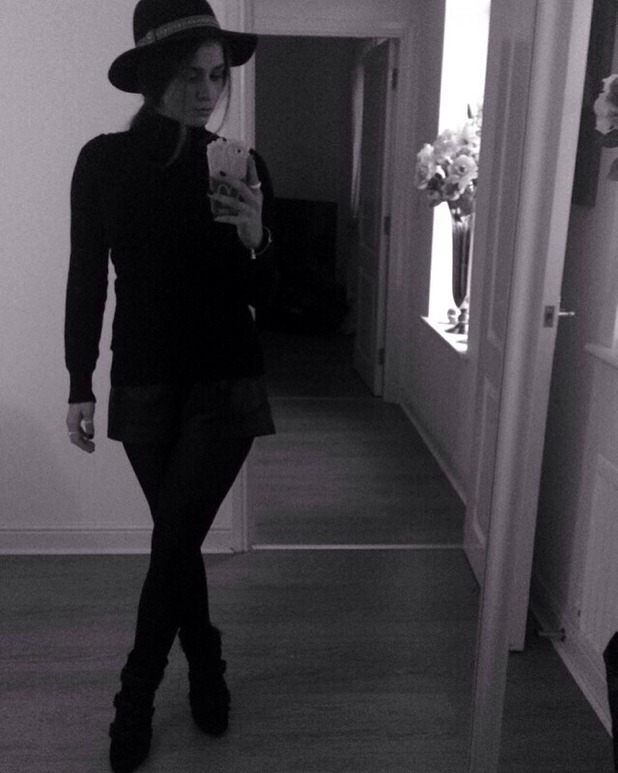 My Winter Must Have
Polo necks. They seem to go with any outfit and any item of clothing, you can pick them up in nearly every shop
and
in nearly every colour. Be careful putting them on once you have done your make-up, though. When they roll down, it can rub against your make up first. I've done that and regretted it so many times, haha!
Stacking Bracelets
A few months ago I discussed the topic of stacking bracelets
. I love the idea of putting different sizes and styles together. I got a bracelet for Christmas last year that I try not to take off, particularly because you need a little screwdriver to do so and, because of that, I wear it all the time.
I am always adding to my collection of bracelets. Here's how I recently stacked mine: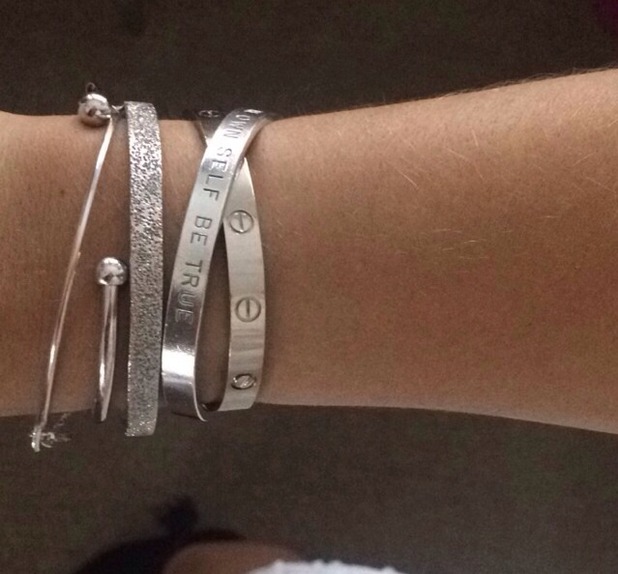 Saturday Night
On a night out this weekend I wore my amazing top that Mark Melia created for me to wear to one of the Soap Awards. I love the top and I loved the outfit, but I can't often wear these items again. This top is amazing as I can team it with trousers or a skirt. These trousers were actually £12 from a supermarket haha, I love a bargain.
Here is my Saturday night look: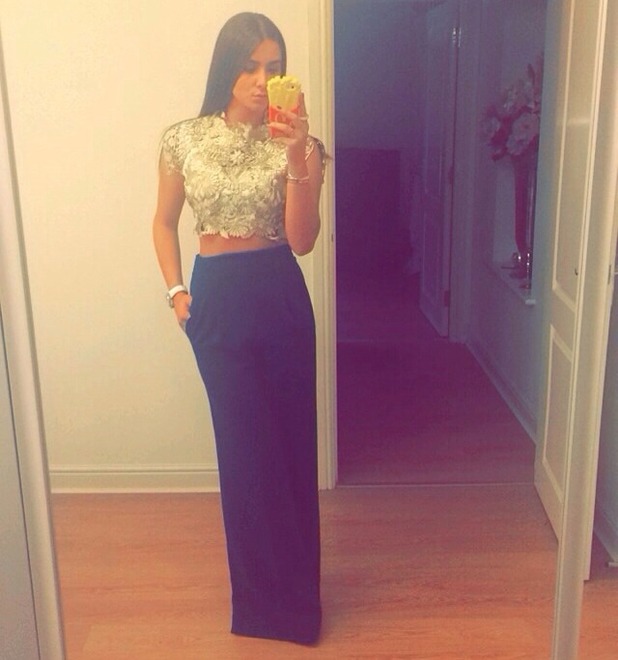 Escape Rooms
This week myself and four friends had the pleasure of visiting a place called Escape Rooms. There are many opening around the country.
They are great if you fancy something different and are a fan of solving puzzles. You and your group are locked in a room until you can crack the codes to escape. In our room we had one hour to escape a prison-like scenario. We had so much fun together, it was really funny. It would be really good for a day out with the family, friends, team building with work or even for birthday parties.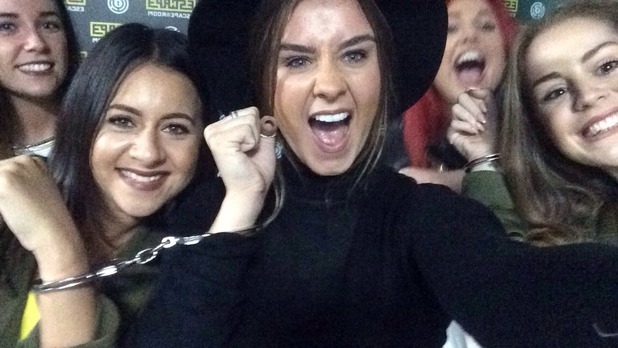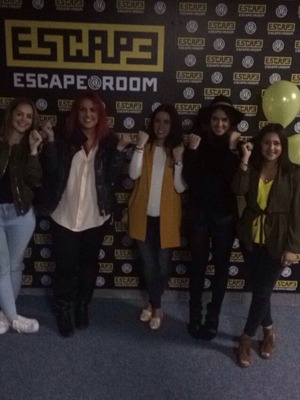 LIVE IN FIVE
As I've previously mentioned,
we are all very nervous for our live episode which airs this Wednesday at 7.30pm
. We had our first full run through on Sunday and it's safe to say it is absolutely amazing!
Everyone is working so so hard on this and it just makes me feel so privileged to be involved in such an amazing project.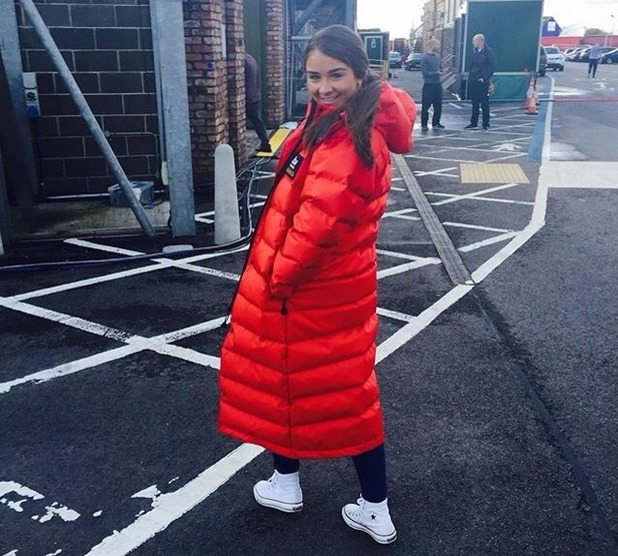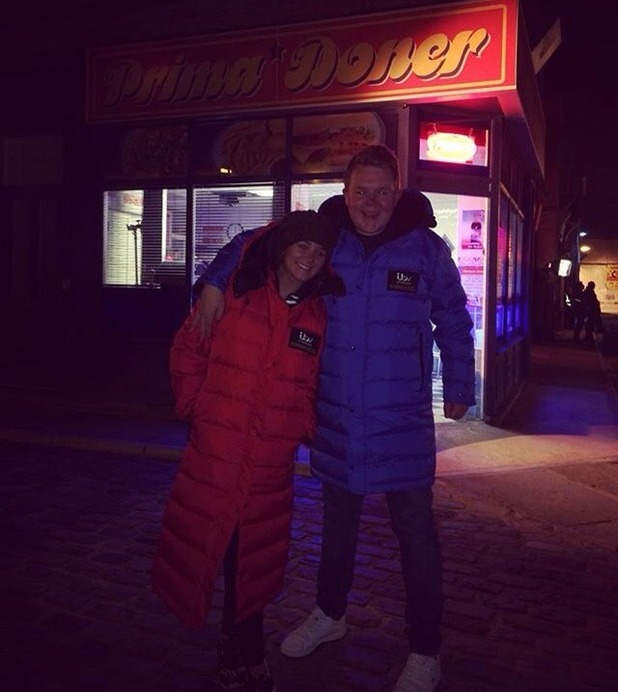 Don't forget this Wednesday at 7.30, you will NOT want to miss it!
Have a nice week.
Peace up, BV x
For exclusive competitions and amazing prizes visit Reveal's Facebook page NOW!