Chloe-Jasmine Whichello has said she feels like a "freak" in the Celebrity Big Brother house.
The former
X Factor
singer revealed her concerns in a chat with Big Brother in the Diary Room, saying she was feeling left out because her battle with alcoholism meant she felt awkward when the housemates drank.
In scenes to air tonight, we'll see Big Brother treating the housemates to music, making them all get up and dance – apart from Chloe.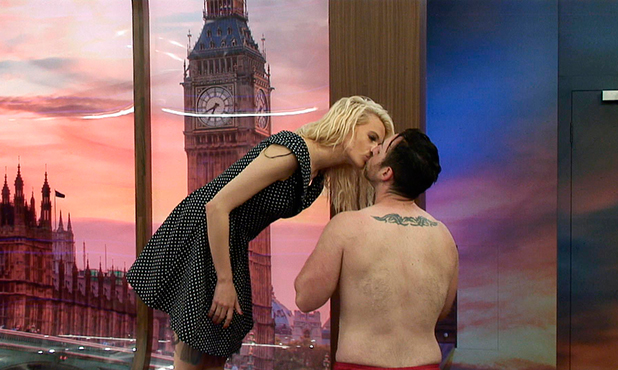 Heading to the Diary Room, she says: "Everyone has had a drink and I can't enjoy it. It's just my boyfriend told me he's drunk and I can smell alcohol on his breath.
"I don't think his priority is me at the moment, I think his priority is perhaps getting a few more drinks and tonight anyway it's so hard when you feel like a freak, a freak that can't join in."
Chloe revealed her struggle with alcohol last week, when Austin Armacost called her out for not joining in a toast to his late brother.
She said her alcoholism meant she couldn't be around open drinks, and compared it to suffering manic depression, as some days she couldn't get out of bed.
Housemate Janice Dickinson has been acting as Chloe's self-appointed AA sponsor in the house, but her growing friendship with Chloe has been causing tension with Chloe's fiancé Stevi Ritchie, who wants Chloe to come to him with her problems, not run to Janice.
CBB
continues tonight with a double eviction.
CBB's sixth eviction: who should go?