Ryan Reynolds has revealed his shock after learning a close friend tried to sell pictures of Ryan's baby daughter.
The
Proposal
star and his actress wife Blake Lively welcomed their first child, daughter James, in December last year, but have always kept her out of the limelight, refusing to share any images of her in public.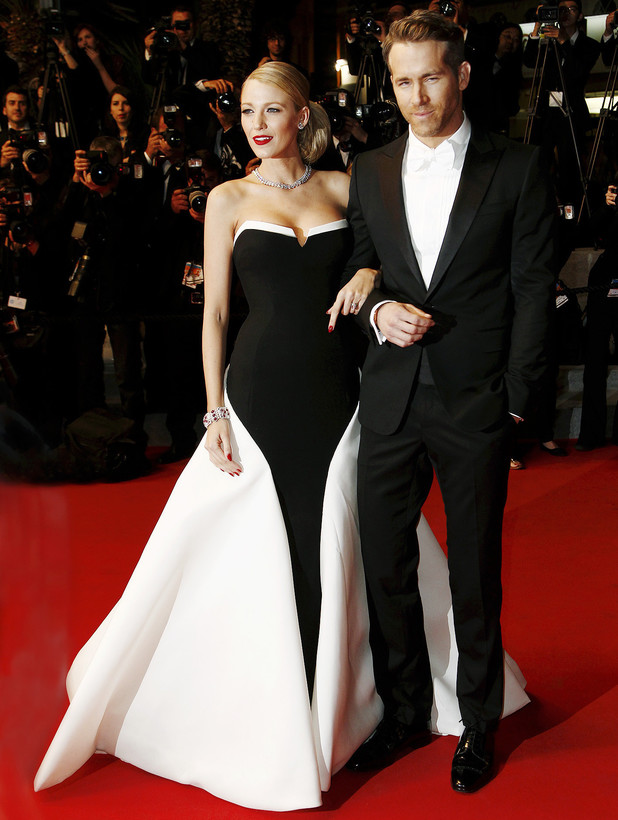 Now, in a new interview with
GQ
, actor Ryan has revealed his sadness at discovering a former best friend had tried to infringe his daughter's privacy.
"A guy that I'd known for my whole life, one of my closest friends growing up, he had been shopping pictures of my baby around," he recalled. "I kind of got in front of it, which is good. But it was a slightly dark period. A bad couple of weeks… It was like a death. It was like one of those devastating things to find out."
Ryan, 38, went on to say he presumed his friend had been after money, and perhaps didn't realise he would be identifiable because so few people had received pictures of James.
"I don't think he thought he would ever be caught. But it's a pretty narrow group of people that I would send photos like that to. They're just, like, my closest family and my closest friends: 'Here's us in the delivery room!'…
"It was, like, so kind of shocking. There isn't really a conversation to have. It's just, 'Oh, well, now I'm never going to see you or talk to you again, unfortunately.' That's kind of how it worked out."
Ryan and Blake – who married in 2012 – have always kept their private life away from the spotlight: they didn't even announce Blake's pregnancy until two months before she gave birth, choosing to subtly share the news via a photo of her sporting a baby bump.
Blake told
Allure
earlier this year: "My brother took that photo—he's an amazing photographer," she gushed. "That moment was really neat, and I was scared to take that picture because I'm very private. I had a feeling that we weren't going to get away with our privacy for a while.
"It was important for us. It was a struggle, because we want to keep our privacy, but we also don't want our lives to be exploited by other people. So we did it simply; it was a quiet way, an elegant way."
"She should have her privacy until she chooses not to have her privacy, just as I got to choose and my husband got to choose."
For exclusive competitions and amazing prizes visit Reveal's Facebook page NOW!