Celebrity Big Brother's Chloe-Jasmine Whichello and Janice Dickinson have asked each other to be bridesmaids at their upcoming weddings.
Chloe will marry her former
X Factor
co-star and now
CBB
housemate Stevi Ritchie next year, while Janice is engaged to partner Dr. Robert Gerner.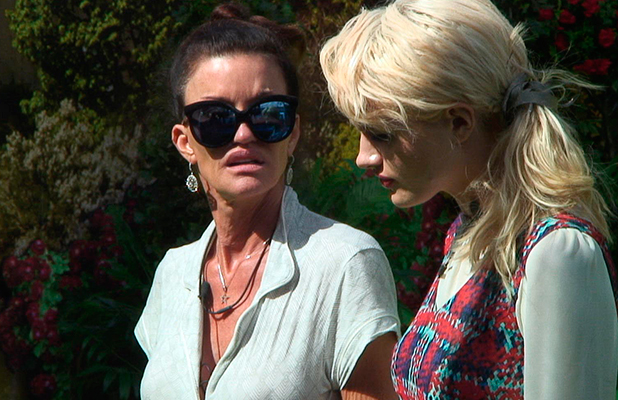 Speaking in the Diary Room, Chloe said: "We would love to invite all the housemates to our wedding. I would love to make Janice a bridesmaid because she has asked me to be her bridesmaid. Stevi's daughter will be chief bridesmaid and Janice will be one of the bridesmaids."
Stevi added: "We would love to invite them all because they've all been part of our lives in here. I love Bobby too. He won't be my best man though because I already have that sorted…. Simon Cowell. I wish!"
Chloe and Janice have struck up a friendship in the
CBB
house,
but it hasn't gone down too well with Stevi in recent days
. He admitted yesterday that he was feeling left out and
he wanted Chloe to come to him with her problems
, rather than Janice.
He told her: "I wanna be part of your life Chloe, and sometimes I don't feel like that. You go to someone else. Let me in. I'm the longest person in this place you know and as your husband-to-be, I'm not a controlling guy, babe, but I want to know because that's what this is about."
"When we eventually get married next year it's about sharing each other's problems and thoughts and communications and how we feel. Without that we have nothing. Talk to me, I'm here for you. I'll drop everything.
"Just come to me. I'll be there for you. Just don't leave me in the dark waiting for you because it's upsetting. When you're unwell or unhappy or upset come to me. Let me be the first person you talk to, not the second, third or fourth. And if I'm not good enough go to BB, I'll accept that."
CBB
airs nightly on Channel 5