Chloe-Jasmine Whichello has said she'll never be able to pay Janice Dickinson back for her kindness in the Celebrity Big Brother house.
Former
X Factor
star
Chloe has been taken under Janice's wing in recent days
, which is making her fiancé Stevi Ritchie rather fed up, as he wants to be the one Chloe comes to when she's upset – not Janice.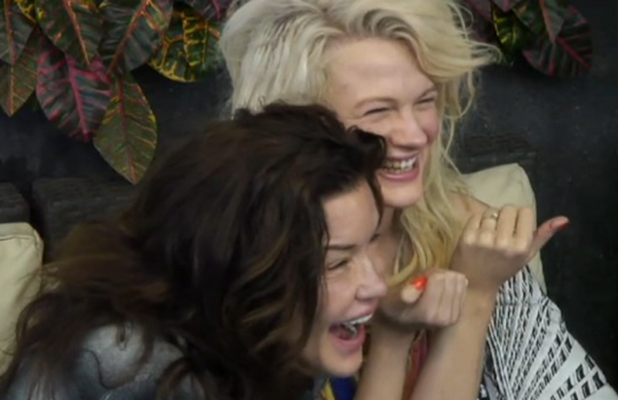 And it seems other housemates echo that concern, with Bobby Davro telling Chloe yesterday: "In my view, Janice is a player. She is a professional at this, she is brilliant at this, she is a nice lady… but don't hand everything on Janice.
"Janice will leave, she will go back to America and she won't be the person that she is in here and the person that will be is that man over there who loves you… she is not the real life friend you think you have in her."
Chloe, however, disagreed, and said even if Janice did go back to the US, she was still grateful for their friendship in the house. "Since the day she has been in here, she has helped me, and for that I cannot repay that debt, like regardless of what happens I cannot thank her enough."
The burgeoning friendship between Chloe and Janice has left Stevi feeling left out. He told
Chloe yesterday that she needed to confide in him
: as her husband-to-be, he should be her go-to person, not Janice.
Chloe responded by saying she didn't want to be a burden on Stevi, but he insisted that was never the case.
Janice, meanwhile, told the couple: "My job here is to protect Chloe-Jasmine's sobriety, that's all, not to cause strife and you're feeling abandoned and left out because she comes to me, only for questions about the drink.
"You know what, I would never come in the way of you and your Mrs. I just feel like she is a daughter. I'm not trying to come in between you ever and I don't want you to think that. You're the man - you take care of your Mrs alright? That's your wife to be."