James Hill has told his Celebrity Big Brother housemate Jenna Jameson that he thinks of her as being "bulletproof" but needs to remember she has feelings.
Earlier today in the house, the former
Apprentice
candidate apologised to Jenna for making her upset during a conversation the night before. So far, we haven't been told what was said in that conversation.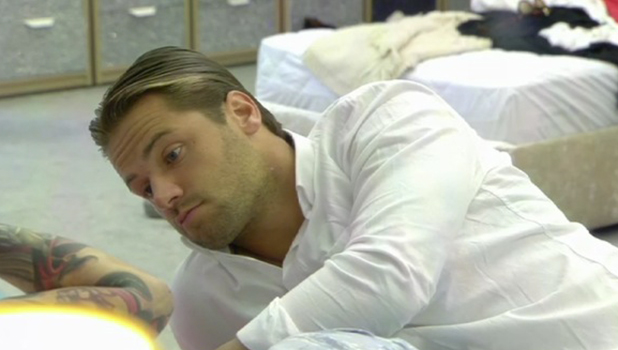 James approached Jenna as she did her make-up and said: "Let's not fall out. I don't want to see you sad. I'm sorry it's hard. But it's only a game and I don't want to fall out with you. I don't want to see you crying in the kitchen.
"I really feel for you, genuinely. That's why I sit down with you and talk to you and put my arms around you. I do see you as a bulletproof, strong girl and you showed you do have emotions."
Jenna replied: "Absolutely I do. Probably more than most. I know this is just a game and of course it gets to all of us at some point or other or quite a few points along the way, but it's hard not to take it personal sometimes. But I do not feel like I'm upset at you at all."
CBB
airs nightly on Channel 5.