Celebrity Big Brother's James Hill has praised housemate Stevi Ritchie for becoming a more confident man in the house over the last three weeks.
During a heart-to-heart talk in the garden, former
Apprentice
candidate James said he was proud of
X Factor
's Stevi for how he has matured in the house and can now stand tall by fiancee Chloe-Jasmine Whichello's side.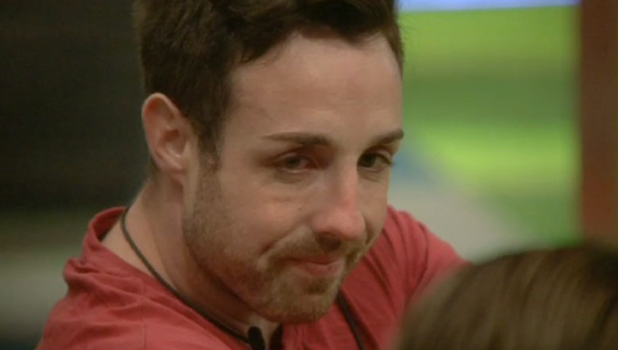 James told him: "You have that confidence about you now. You have become so much more confident and you are the man. You should feel really proud of yourself. You are there for that girl and she needs you bro. She loves you to bits. It's so nice to see you doing it."
He went on to say that although he
chose to save Janice Dickinson in the last eviction
because of her bond with Chloe, now Stevi had stood up and proven to Chloe that he should be her number one, not Janice.
James explained: "The whole reason I kept Janice here has served its purpose. You are becoming the man to stand up and be by Chloe's side. You saw her with Janice and thought, 'I need to step in and do this.' You are becoming the man you want to be. My job is done. You're doing it."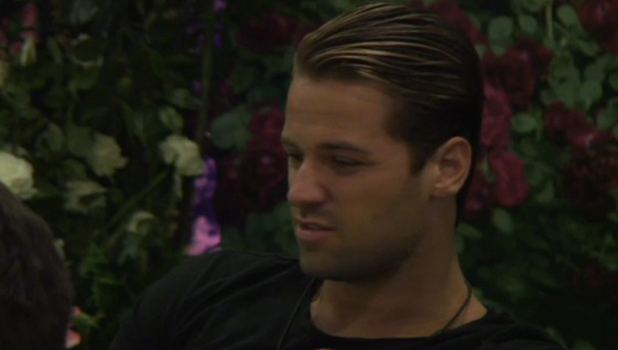 Stevi admitted that he'd been nervous and uneasy during his first few days in the house, but gradually he'd started to gain confidence.
"As a performer, I'm confident, brash and a fearless guy and I'm up for anything," he said. "But that's just me as a performer. I've bared all in here. I was insecure about everything around me, waking up on edge, but as the days went on and we got saved by the United Kingdom I have got stronger. You have been there for me, so has Bobs and all that, which is so nice.
James then added: "I see what a nice person you are and to see you that fragile and insecure was sad as you had no reason to be. It's nice to see you being there for Chloe and being the man. You should be proud of yourself, man."
As for his own role in the house, James said: "In this world, 99 per cent are takers, one per cent are givers. I'm a giver and that's it. I'm alright. I'm happy to see someone like you come through living in the house like that, that gives me a buzz. To hear you stand up today, to see you being the man, it 's great, brilliant. You should be really proud of yourself.
"Not everyone is going to get you. We are different, we are individuals. That's why we are all here. F**k it if they don't get it, millions do. They are the important ones. Actually, no the important ones are friends and family and they are the ones we spend our lives with."
For exclusive competitions and amazing prizes visit Reveal's Facebook page NOW!