Stevi Ritchie is getting fed up with fiancée Chloe-Jasmine Whichello's ever-increasing friendship with Celebrity Big Brother housemate Janice Dickinson… and he's not the only one.
Last night, housemates including Austin Armacost, Bobby Davro and Sherrie Hewson all pointed out that former supermodel Janice was becoming too powerful over Chloe and that Chloe should be spending more time with Stevi.
After seeing Chloe and Janice talking in the garden at night, Austin said: "Look! It's exactly back to where it was six hours ago. Chloe is up Janice's ass. What's the point of us trying? No point."
Sherrie added: "To be truthful she should be in here with you, not sitting out in the garden. You know that and it's your business, nobody else's. Why don't you say to her, 'come on, we are going to bed now' or, 'come on, have a cup of tea.' It's odd, like being a mother."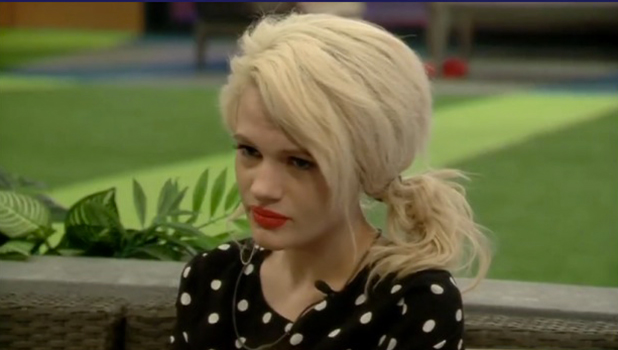 Stevi then vented his frustration, saying: "And then she moans why I don't cuddle her at night. Like sometimes I'm second best. I do feel that sometimes, yes, if I'm honest. She says, 'You're never second best.'"
When Sherrie asked if he was fed up, Stevi replied: "Yeah. Am I in the wrong? I'm not controlling or paranoid am I?"
Sherrie said of course he wasn't but added: "You're the opposite of that and it can be worse. I don't mean you have to control somebody you live with but in Chloe's situation, when somebody is very powerful over her, I think you have to say, 'Come on Chloe, we're going to bed.'"
Bobby agreed, telling Stevi: "You have your work cut out. I don't understand it. If it was me, and only me, I would go out and say, 'Come on. In. Bed. I don't want you out there anymore.'"
Also yesterday,
Stevi told Chloe that she needed to confide in him more
, saying he was feeling left out as she was going to Sherrie and Janice with her problems, rather than coming to him, her husband-to-be.