Celebrity Big Brother's Stevi Ritchie has pleaded with fiancée Chloe-Jasmine Whichello not to ignore him, saying: "Sometimes I don't feel like I'm part of your life."
The
X Factor
singer approached his other half in the garden, after feeling left out because she'd been turning to housemates Janice Dickinson and Sherrie Hewson with her problems, rather than him.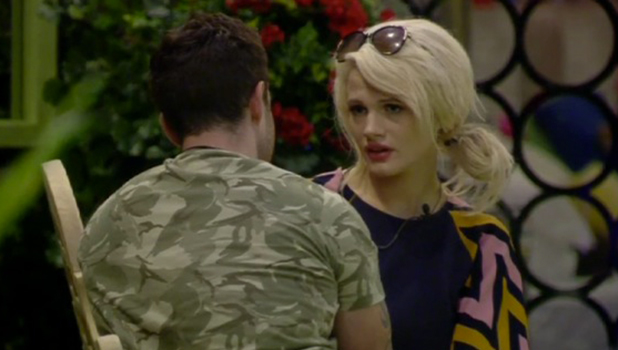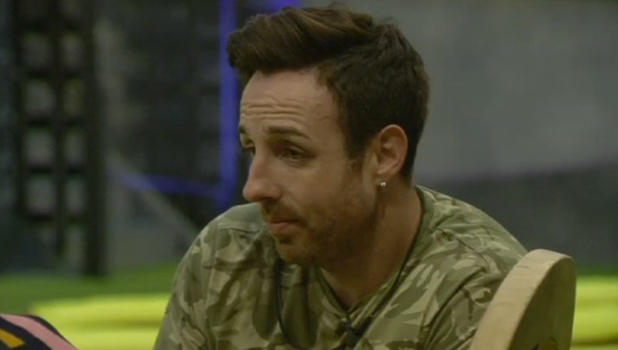 He told her: "I wanna be part of your life Chloe, and sometimes I don't feel like that. You go to someone else. Let me in. I'm the longest person in this place you know and as your husband-to-be, I'm not a controlling guy, babe, but I want to know because that's what this is about."
Stevi went on to say: "When we eventually get married next year it's about sharing each other's problems and thoughts and communications and how we feel. Without that we have nothing. Talk to me, I'm here for you. I'll drop everything.
"Just come to me. I'll be there for you. Just don't leave me in the dark waiting for you because it's upsetting. When you're unwell or unhappy or upset come to me. Let me be the first person you talk to, not the second, third or fourth. And if I'm not good enough go to BB, I'll accept that."
Chloe told him that she didn't want to a burden but Stevi insisted she wasn't.
CBB
airs nightly on Channel 5.