Celebrity Big Brother's James Hill and Austin Armacost have cleared the air after yesterday's disagreement about friendship in the house..
We saw
Austin getting offended when James disagreed
with his thoughts that after three weeks in the house, they both knew each other pretty well. James said he thought the opposite: they didn't really know each other at all.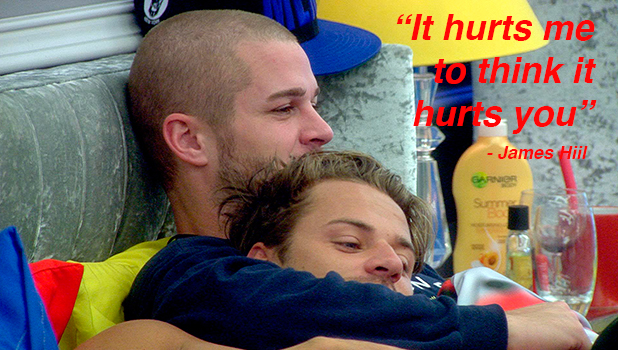 The morning after, James tried to explain his reasoning: "All I am saying is that we don't really know each other because we haven't spent a lot of time together. We have spent three weeks together, yes, but that is not a massively long time. It takes time to really know somebody."
Austin still appeared hurt, however, which prompted James to say: "I could be someone completely different out there… only time will tell… it hurts me to think that it hurts you."
In they end, they had a hug and made up so our fave bromance is back on track!
As Friday night's eviction looms ever closer, talk later turned to what would happen if either of them were evicted. Austin said to James: "If one of us goes tomorrow..." James assured him it would be okay, prompting Austin to add: "It won't feel right being alone without you in this bed."
James' response? "I deserve a medal for that!"
The guys' friendship has been one of the highlights of this series so we're hoping neither of them go!
CBB
airs nightly on Channel 5.
CBB's fifth eviction: who should go?
Stevi Ritchie and Chloe-Jasmine
24.93%