The penultimate event of Cosmopolitan's #FashFest in partnership with Visa took place in London last night with an insanely glamorous extravaganza at Battersea Evolution, including the Catwalk To Cosmopolitan Fashion Show.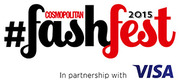 Reveal
was lucky enough to be among the guests and we can tell you, it was one INCREDIBLE evening of fashion, beauty, celebrities, music and, um, lots of Prosecco!
Here, we give you Access All Areas info about what went on!
What was it?
Cosmopolitan's #FashFest is five days of fashion events: a lingerie show, the chance to meet the celeb stylists, an accessories showcase, the Catwalk to Cosmopolitan Fashion Show, and the wrap party.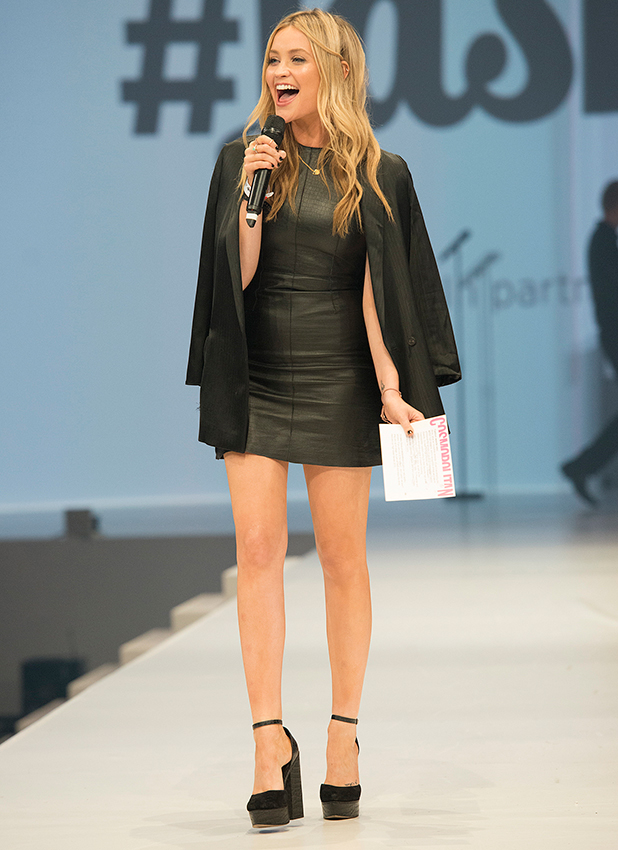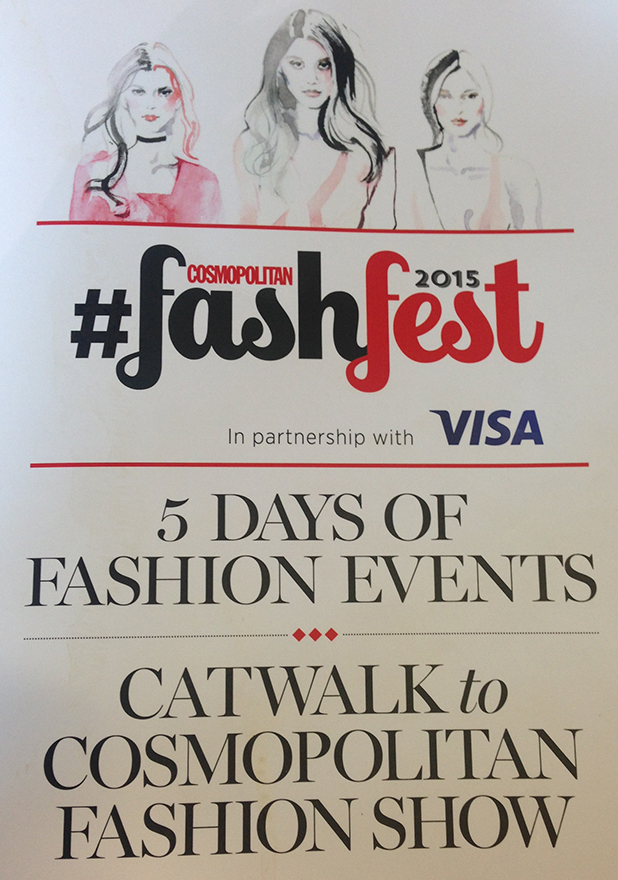 Last night was day four, the fashion show, where we got to see some of the biggest brands on the high street and in online shopping show off their new season styles on the catwalk. We also found out the winners of the Cosmopolitan Fashion Awards, voted for by more than 10,000 Cosmopolitan readers from across the country, and lucky guests were able to visit a gifting suite bursting with top beauty brands.
Which celebrities were there?
Who wasn't there?! We rubbed shoulders with seriously glam ladies including Michelle Keegan, Katie Piper, Millie Mackintosh, Gemma Collins, Dionne Bromfield, Zoe Hardman, Binky Felstead, Jameela Jamil, Lucy Watson, Stephanie Pratt and Ashley James.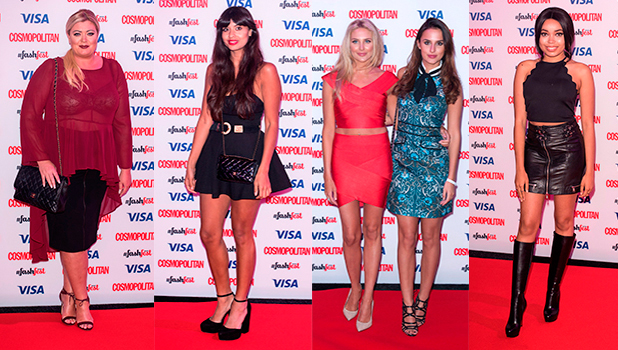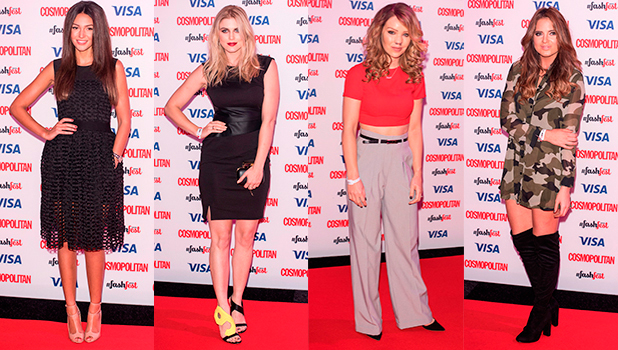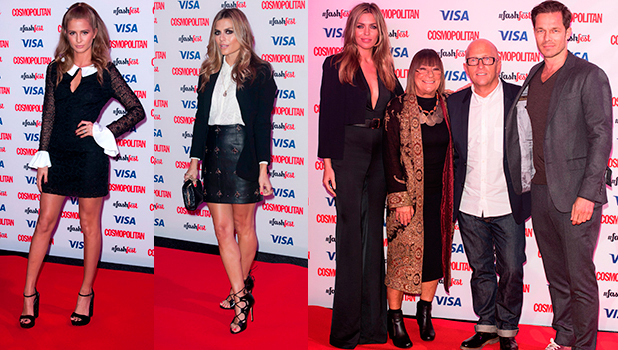 The new
Britain's Next Top Model
judges were also in attendance: Abbey Clancy, fashion designer Hilary Alexander, model Paul Sculfor and celebrity photographer Nicky Johnston.
Which fashion brands took part?
Again, who didn't! The Catwalk to Cosmpolitan Fashion Show featured a string of brands showing off looks for different categories such as Swinging '60s, '70s Bohemian Hippy Girls, Luxe Modern Tailoring, Super Knits, Pastel Princess, Love-Story Coats, Winter Florals, Rock N Roll Grunge Girl, Disco Inferno, Evening Skirt and (our favourite) Winter Wonderland. We saw clothes from River Island, Next, ASOS, Ted Baker, H&M, New Look, Yumi, SimplyBe, MissGuided, Boohoo and Evans.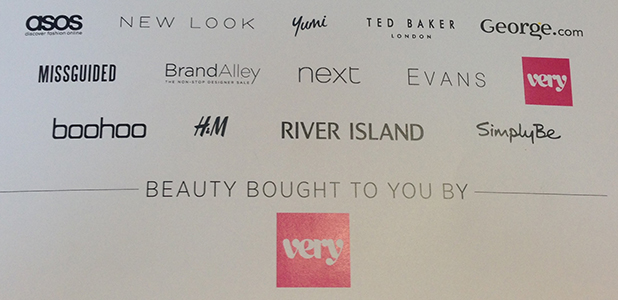 Brand Alley showed off their City Slicker looks on their own catwalk, while George at Asda had us hoping winter comes soon with their beautiful cosy wilderness clothing. Very.co.uk also had its own showcase of luscious lace dresses in colours from pink to black. Love it!
The looks were styled by Cosmo's Sairey Stemp, assisted by Natasha Miles and Arndt Stobba.
All the models' beauty was done by Very.co.uk.
What was the entertainment?
Laura Whitmore hosted the catwalk (looking fabulous, of course!) while Conor Maynard performed a set to open the extravaganza. He had the crowd singing along with tracks like 'R U Crazy' and 'Girls', as well as a cover version of Craig David's 'Fill Me In'. He won himself plenty of new fans, including
TOWIE
's Gemma who tweeted: "Wow, Conor Maynard, I am in love with you!" Get to the back of the line, Gem!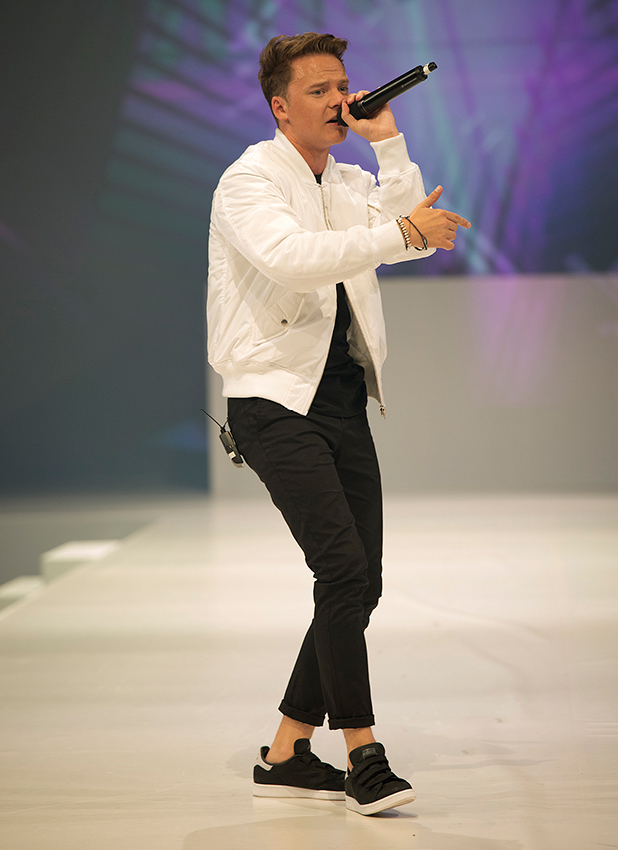 Superstar DJ Krystall Roxx provided the music during the runway show, and for the after party. She founded DJ collective Superfoxx, which helps mentor the next generation by giving 20% of its profits towards teaching programmes.
Who won the awards?
As well as a runway show, the night also revealed the winners of the Cosmopolitan Fashion Awards 2015 in partnership with Visa. More than 10,000 readers voted (!) and the awards were judged by an expert panel consisting of Jameela Jamil, Louise O'Reilly, Farrah Storr, Cosmopolitan's Editor and Shelly Vella, Cosmopolitan's Fashion and Style Director.
Best for Denim – Topshop
Best for Curves – Evans
Best for Arm Candy – Very.co.uk
Best for Hot Heels – New Look
Best for Luscious Lingerie – Freya
Best for Statement Jewellery – Swarovski
Best for Boardroom – Next
Best for Online Offering – ASOS
Best for Red Carpet Ready – Coast
The Cosmo Lust-Have Award – Swarovski
Ultimate Retailer of the Year – H&M
"Cosmopolitan readers certainly know where they love to shop and nothing demonstrates this more clearly than the winning retailers in this year's awards," said Shelly. "Ultimate Retailer of the year H&M offers incredible style, exciting collaborations and price points to smile about. A well-deserved win among a top-notch selection of retailers honoured by our fashion savvy readers."
Greg Witham, Cosmopolitan's Publishing Director, added: "The Cosmopolitan woman is highly style-conscious, and the volume of reader votes this year is testament to their passion. We are delighted to honour these stars of the British fashion industry."
What was in the gifting suite?
Guests at the bash had a MASSIVE treat thanks to an amazing gifting area where they could chat with brands, try some new looks and take home a few goodies! The always amazing Burt's Bees had our skin looking incredible, while Billion Dollar Brows helped us channel our inner Cara Delevingne. We had catwalk-ready hair thanks to Lee Stafford, while Barry M took care of our make-up and manicures. Fake Bake offered tans for anyone wanting to bronze up their look, while Beach So Chic dished out foil tattoos.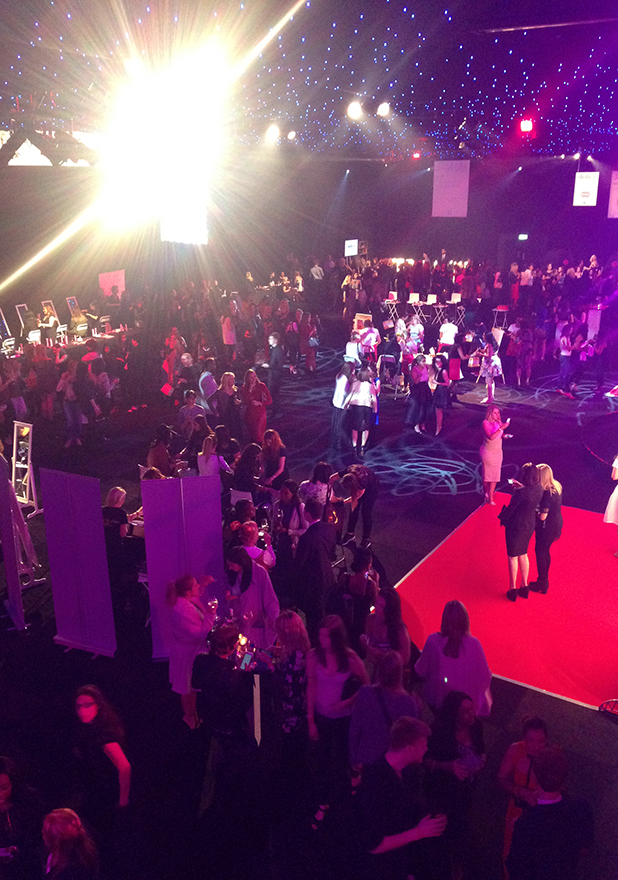 Ted Baker had a pop up stall where gift vouchers were on offer, while Capital Radio were running around interviewing people. There was SO much going on. And we haven't even got to the food and drink yet…
What was on the menu?
This was a proper A-list glam party so everyone was handed a glass of Gancia Prosecco on arrival, while Zubrowka Vodka were the official drinks sponsor, and whipped up some delish cocktails all night.
Food was provided by Smart Hospitality, with guests tucking into a yummy menu of either chicken breast and mild chilli marinade burrito, mac and cheese with truffle, wild mushroom and crispy onions, or pork steamed buns with kimchi slaw BBQ sauce.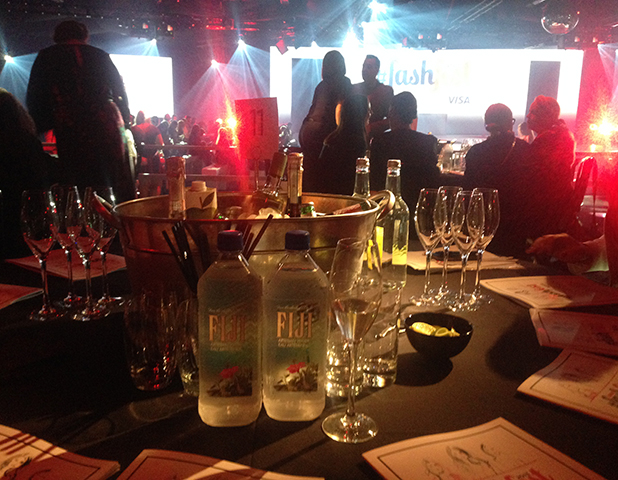 The night's celebrity and VIP guests nibbled on steak tagliata (sirloin steaks tossed with rocket, and Parmesan shavings), fish pie filled with salmon, scallops and prawns, or skewers of either butterfield lemon chicken or courgette, mushroom and cherry tomato. Desserts included s'mores (YUM!) or fresh lollipops in flavours including raspberry and basil.
What was in the gift bag?
On top of the uber glam evening, guests all got to take home a packed goodie bag filled with treats worth more than £50! So, what was in it?
- Lindt chocolate
- Barry M lipstick
- Daisy Eve earrings
- Very.co.uk make-up
- Zubrowka sunglasses
- Choco Leibniz biscuit treat
- George at Asda underwear
- Ted Baker soap
- Elegant Touch nail polish
- Batiste Stylist dry shampoo
- SimplyBe t-shirt
- Zeo juice drink
- Cosmopolitan fragrance
- Cosmopolitan magazine (obvs!)
Missed out? No you didn't! Here's what you can do next!
As part of #FashFest, our friends at Cosmo are offering a whole day of exclusive online shopping discounts across a range of brilliant brands.
Discounts will be only be valid on Friday 18th September, 9am - midnight.
Head over to cosmopolitan.co.uk here for a full list of discounts and all the details
.
Happy shopping!