Conor Maynard opened last night's Cosmopolitan #FashFest in partnership with Visa, putting on a blistering show of favourite tracks and one very special cover!
We have a soft spot for Conor at
Reveal
so we couldn't wait to see him hit the runway and kick off last night's Catwalk To Cosmopolitan Fashion Show – and he didn't disappoint!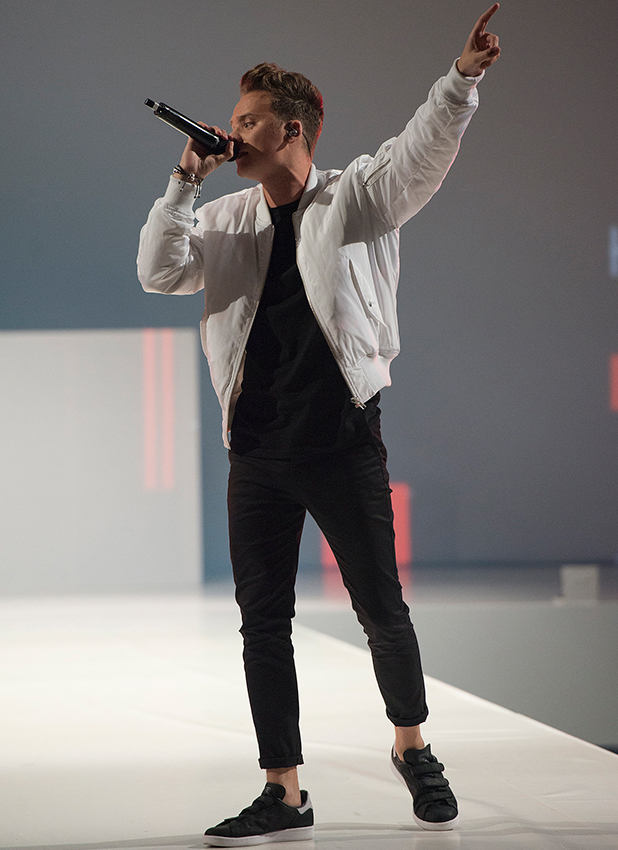 As well as performing his own smash hits like 'Can't Say No' and 'R U Crazy', he paid tribute to his YouTube cover version roots with a blinding rendition of Craig David's 'Fill Me In'.
LOVED IT!
We chatted to Conor, 22, before he took to the stage and he told us he changed his set list approximately seven minutes before the event started to include an "interesting" cover.
Well, it worked! The crowd - which includes stars like Michelle Keegan and Katie Piper - were absolutely loving it! Ex-
TOWIE
star Gemma Collins even tweeted: "Wow
Conor Maynard
I'm in love with you."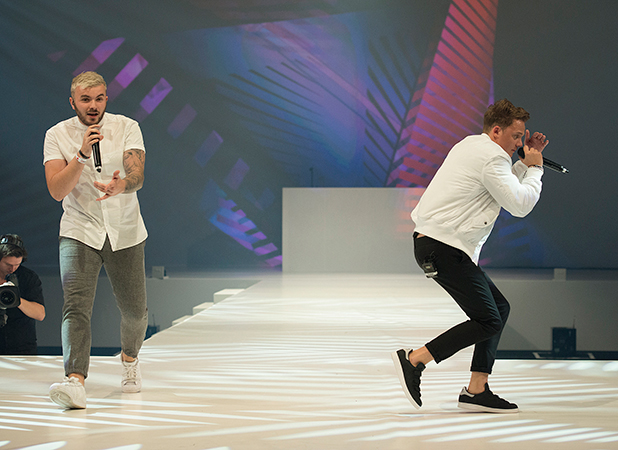 Of course, we had to ask Mr Maynard about his own fashion, considering we were at a night dedicated to style. And we quite loved his answer!
"I do follow a lot of fashion on Instagram and I do like fashion. I can put things together and look good but I just can't remember the names! People say, 'What are you wearing?' I'm like, um, Island of the River?"
And speaking of fashionistas, we saw him sharing a hug with former
Made In Chelsea
star and style icon Ashley James. Who knew they were friends?! "My friend Caspar Lee is friends with her and I met her through him and just chatted."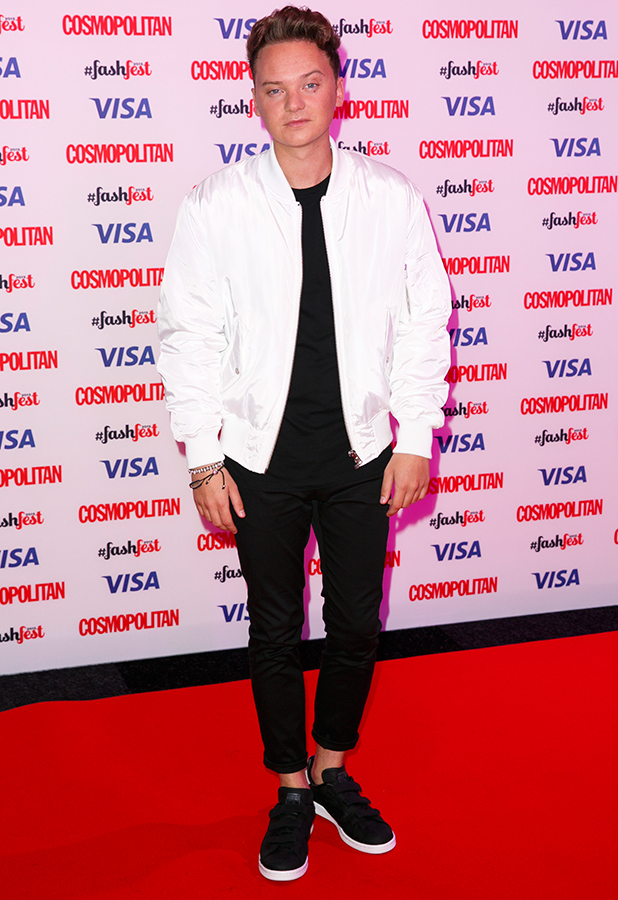 The last time we saw Conor perform was at V Festival this summer, where wh also smashed it. "That was so much fun. I was a bit worried about the second day as I was on early and you think everyone gets pissed on the first night. Performing on the first day is great but you worry on the second that nobody will get up unless it's for Calvin. But the whole tent was rammed which was really cool."
Next up for Conor is something a bit different. "For the first time ever, I'm doing a bunch of shows at universities. Fresher shows, which should be fun and interesting, to say the least! I'm very excited!"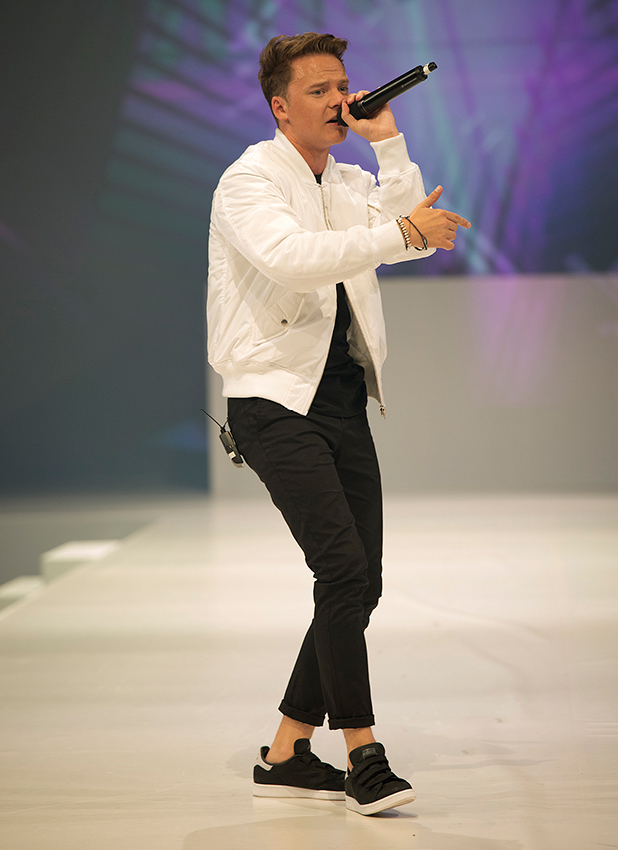 He's also been at work in the studio. "I have some cool stuff coming out that I'm not allowed to talk about but I have been producing and writing myself and a few people have been taking the songs which is cool."
So, what does he do to wind down? Well, not watch TV, we found out! We asked if he'd been keeping up with
Celebrity Big Brother
, to which he replied: "I only ever watched the one with Perez. I was obsessed with that!
"I don't really watch TV anymore. I feel like when you're single you don't watch TV, when you're in a relationship you watch loads. When you're single it's because you are desperately trying to find the next love! No, I'm joking! It's just that you're out more, aren't you?"
Judging by the reaction to his set last night and Twitter comments he has no shortage of people who would quite happily join him on a night out!