Khloe Kardashian chose to wear an unusual all-in-one workout suit as she flew home to LA from New York Fashion Week.
The fitness fanatic was pictured at Los Angeles International Airport clad in a black adidas one-piece workout kit with pink trimming at the neckline.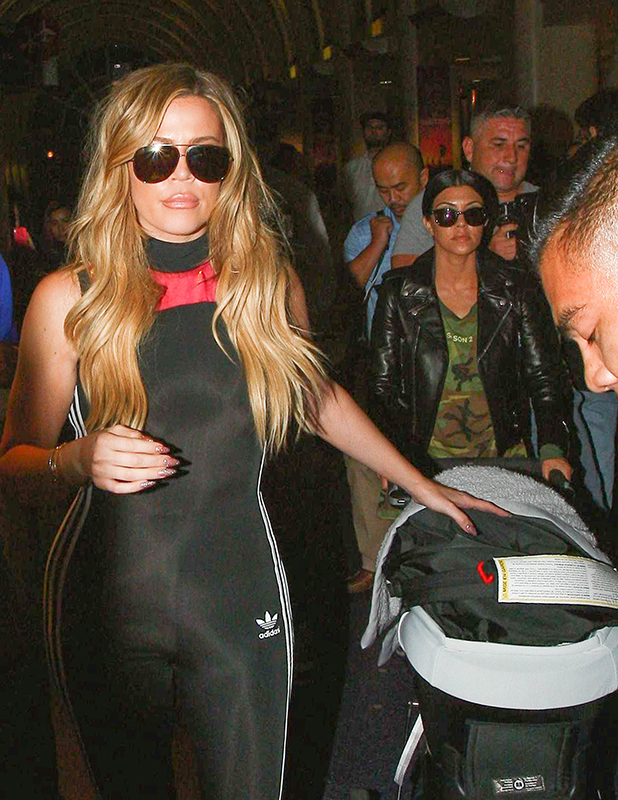 Comfy for a flight perhaps but, um, perhaps a bit tricky if you visit the plane loo?!
Khloe, 31, helped elder sister Kourtney, 36, through the terminal, walking alongside her as she pushed son Reign, nine months, in his pram.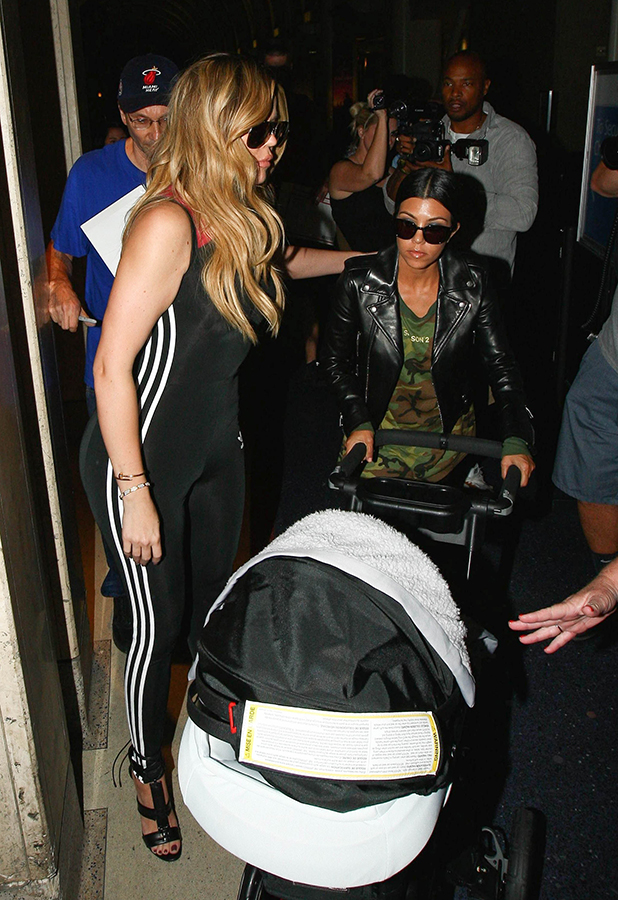 All the Kardashian-Jenner sisters have been in New York over the past week, attending Fashion Week and
launching their official apps.
Kourtney's is the only app still not launched, but Khloe, Kim, Kylie and Kendall have all been celebrated the phenomenal success of theirs, with nearly one million downloads between them in the first 24 hours.
Surprisingly, it was
youngest sister Kylie, 18, who clocked up the most sales
, reportedly taking in more than 70% of all downloads. Impressive!
Each girl's app - which costs $2.99 per month to subscribe - contains a slew of exclusive content about their fashion, beauty and lifestyle tips, as well as pictures, videos and live streaming features.
shadow:0 0 1px 0 rgba(0,0,0,0.5),0 1px 10px 0 rgba(0,0,0,0.15); margin: 1px; max-width:658px; padding:0; width:99.375%; width:-webkit-calc(100% - 2px); width:calc(100% - 2px);">