Austin Armacost has issued a public apology to Chloe-Jasmine Whichello following their row in the Celebrity Big Brother house this week.
The US reality star gathered the housemates together for a meeting so they could watch him say sorry to Chloe for how he acted towards her earlier this week, when he reduced her to tears.
Austin had told
Chloe he was upset and disappointed she snubbed his toast to his late brother's 30th birthday
, but Chloe insisted it was because her
alcoholism made it hard to be around open drinks at times
. Austin had doubted that, and said the drinks had been there since day one.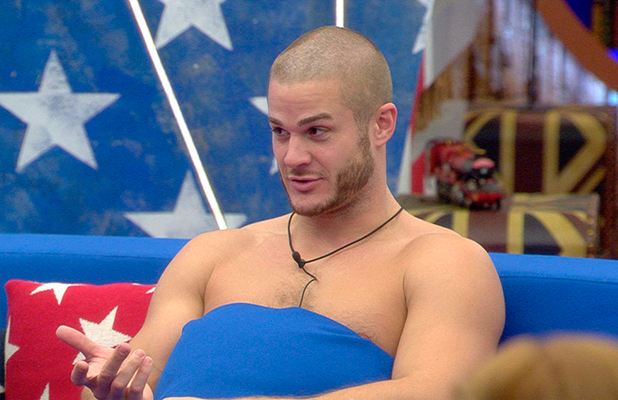 It all escalated into a row which left Chloe in tears, sobbing: "It's a bit like being a manic depressive, sometimes you have good days, sometimes you can't get out of bed."
Now, after a
pep talk from James
about how he treats people in the house, and an
apology to Chloe's fiance Stevi,
Austin has said sorry to Chloe.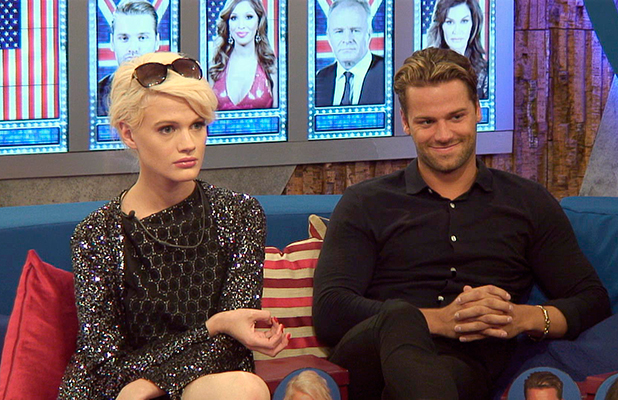 "Chloe, first off I am extremely sorry about my behaviour, there are certain things you have to do to pick yourself up to be the happy positive woman you are, there is a bit of envy because I can't do that," he said.
"You are one of the strongest woman I have ever met in my life, you are compassionate and understanding and it is a pleasure to be around you. You are an amazingly strong person. There are some things that made me really upset… and like Janice said, you are one of the sweetest people. I think you're amazing…you are so fun to be around."
Austin and Chloe then shared a hug. He also apologised to the rest of the house if he had upset anyone.
But Janice Dickinson wasn't impressed. She refused to join the housemates for the speech and then said: "I'll accept it when it is sincere. You pick on someone who is weak… what I am going to say to you is something that I would say to my own son, respect your elders, respect women."
She then added: "I truly, truly feel that if this is coming from the right place then this is cool."
CBB
airs tonight at 9pm on Channel 5.