Austin Armacost has become invisible in the Celebrity Big Brother house.
But don't panic! Before you worry he's found himself covered in some sort of Alex Mack-esque nuclear waste fluid giving him magical abilities, it's actually all part of the latest shopping task.
Every housemate had to enter the task room and open a box containing a surprise - some good, some bad. They then allocated the surprise to a specific housemate.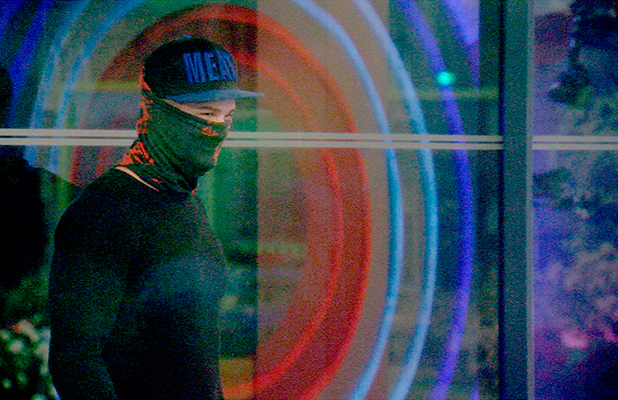 Austin's surprise was invisibility, courtesy of James. He had to become invisible to fellow housemates, meaning they couldn't interact verbally or physically with him. Perhaps a canny move by James to allow
Austin some time out after the recent rows with Chloe, Stevi, Bobby and Janice?
Elsewhere, Farrah became a house masseuse (courtesy of Chloe) and learns she has to order the entire shopping list! We don't envy her that task with a small budget and ten housemates to please!
Other surprises included Natasha being given pictures of her loved ones, Sherrie becoming Janice for the day, James getting power over the household, Bobby going on a date with Stevi (!!), Chloe being told she can't swear and must stay positive. Meanwhile, Stevi had to live on cold slop. Gross! And Janice had tweets from viewers read out to her.
We're not sure which 'surprise' we would want!
CBB airs tonight at 9pm on Channel 5
CBB's fifth eviction: who should go?
Stevi Ritchie and Chloe-Jasmine
24.93%