Austin Armacost and James Hill's bromance could be coming to an official end after an explosive row in the Celebrity Big Brother house over their friendship.
Team USA's Austin had been attempting to tell Team UK's James that he felt a close bond with him after their time in the house, but James didn't seem as convinced....
Austin said: "I've spent more time with you than anyone in your life. I can't say anyone else I have spent 500 hours with. I think I know you pretty well and you know me pretty well."
He probably wasn't expecting James' response: "I don't know you at all. You don't know me at all."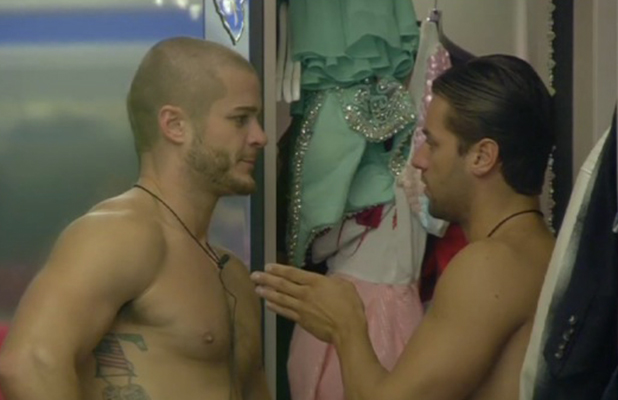 As you can imagine, that offended Austin, who told his housemate: "That was really f*cked up. I have never spent 500 hours with my friends consistently for three weeks. That really hurt me. I shared things with you that I haven't shared with anyone. I've confided in the person that you are and then you say I don't really know you and you don't really know me. That's really f**ked up. I haven't told the other people [these personal things]."
The row then became more heated, waking some of the housemates up.
"Me saying I don't really know you is not offensive," insisted James. "In the three weeks I've spent with you, we've built a good relationship but we don't know each other inside out."
But Austin was still unhappy, and brande dhis former house BFF a "tw*t".... before giving him a moonie through the window. As you do.
The pair had been besties since the first day in the house, but in recent days there appeared to be tension.
Austin admitted to Jenna and Farrah he was annoyed at how James
"blew smoke up the ass" of Stevi Ritchie and Chloe-Jasmine, while
James told Austin he wasn't happy at how Austin was treating
some of his housemates.
CBB airs tonight at 9pm on Channel 5
CBB's fifth eviction: who should go?
Stevi Ritchie and Chloe-Jasmine
24.93%