Ellie Goulding has shunned speculation her new song 'On My Mind' is about Ed Sheeran.
The starlet is back with a brand new track and on hearing it, fans were quick to question whether Ellie had penned the song with the 'Thinking Out Loud' singer in mind.
After all those rumours that
Ed had written his tune 'Don't' about her
, many claimed Ellie was getting back at him with her new material, thanks to a few telling lyrics. Ellie, however, has since shut down such claims, insisting 'On My Mind' isn't about anybody in particular.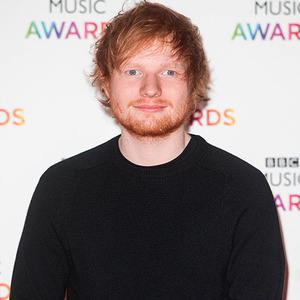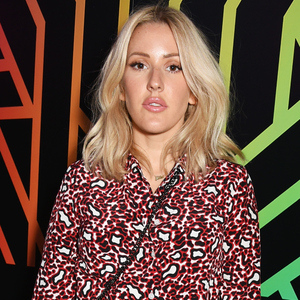 'Don't' is rumoured to have been written about a time when Ellie supposedly cheated on Ed Sheeran with One Direction's Niall Horan. While
Ellie insisted she has never romantically been involved with Ed
, he hasn't totally denied the track is about her.
Instead he has just said about the song: "It came at the time I needed to write. I got over the anger the moment I wrote it."
The track includes the lyrics: "And I never saw him as a threat, until you disappeared with him to have sex of course. It's not like we were both on tour, we were staying on the same f****** hotel floor."
Now, Ellie's new tune references hotel rooms and tattoos (Ed has a fair few), leading people to believe it is a comeback to his track. She sings: "Next thing that I know, I'm in a hotel with you. You were talking deep like it was mad love to you. You wanted my heart, but I just liked your tattoos."
Anyone else think the new @elliegoulding single is totally about @edsheeran?

— Brian Johnson (@BWJohnsonMusic) September 17, 2015
Ellie Goulding is dragging Ed Sheeran so hard in On My Mind omfg damn

— ced (@cxdrick) September 17, 2015
OOP! @elliegoulding is striking back against @edsheeran! #OnMyMind

— Witch Privilege (@Witch_Privilege) September 17, 2015
But despite fans seeming to have their minds already made up, Ellie has recently said there is no need to read between the lines. 'On My Mind' is actually not about a specific person.
The 28-year-old told
MTV USA
in a recent interview: "People can read into it however they want. It's fun to do that, I would do that too."
"I like guys with tattoos, my boyfriend has tattoos..." she said. "I'm sorry to all the people that want it to be about someone. It's not, it's like a myth."
That's told us, then!
For exclusive competitions and amazing prizes visit Reveal's Facebook page NOW!