Khloe Kardashian has admitted she felt "beautiful" when she was heavier, but became insecure thanks to comments made about her body.
The 31-year-old
Keeping Up With The Kardashians
star
wrote a blog post on her newly-launched app
in which she spoke about body confidence and insecurities, revealing that even she has days where she doesn't feel so great.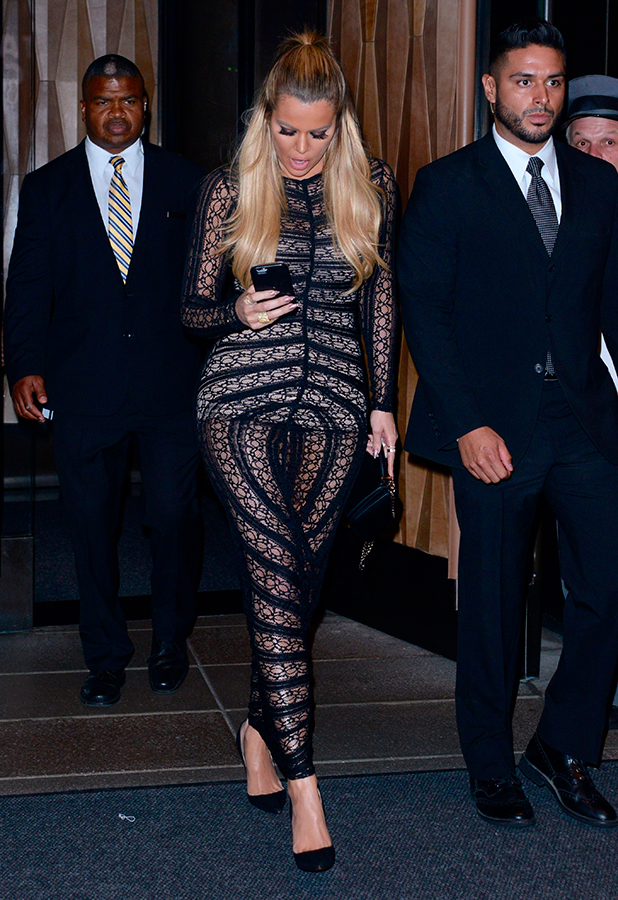 Khloe has been working hard on toning up her body in recent months, and is frequently seen at the gym with her personal trainer Gunnar Peterson.
She wrote in her blog: "For a long time I had insecurities about the way I looked physically. Sadly those insecurities were given to me by others. I personally felt I was beautiful 'bigger'
"Despite all my hard work in the gym, even now I have days where I might be feeling fat or frumpy (I think all women have these feelings)."
Khloe went on to say that although she now follows a much stricter diet and exercise regime, she does it for herself and nobody else. "I work out to look a certain way and feel a certain way but I do it for myself. I did it on MY terms. It's for my self esteem and I feel so confident and proud of my achievements right now."
The star launched her app on Monday and already it's hit the top four in the App Download Chart.