Austin Armacost has offered an apology to Stevi Ritchie and Chloe-Jasmien Whichello, saying: "I don't mean to come across as an asshole."
The Team USA housemate had a furious row with Chloe and, by extension Stevi, earlier this week, after
feeling upset that Chloe failed to attend the toast
in honour of his late brother.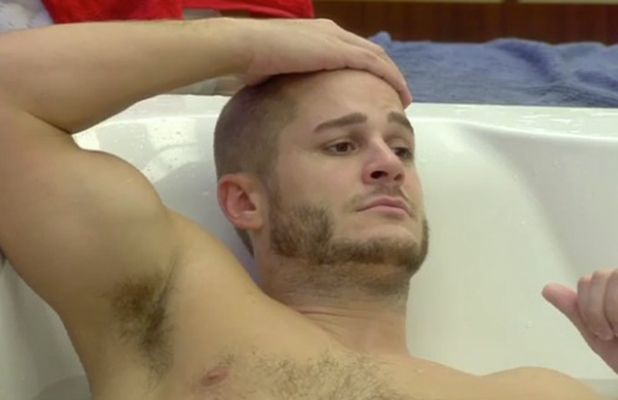 Chloe told Austin that her
alcoholism meant she found it hard being around open bottles
, but he refused to accept that, saying there had been open bottles in the house since day one and he was upset and disappointed in her.
It all escalated into a massive row, which continued to the next day when
Austin refused to back down.
But now he's had a change of heart.
Austin told Stevi: "The last two and a half years have been really difficult for me. And I don't mean at all to come across as an asshole. And I don't mean to come at you guys like I do. It's not right at all. And I really mean this.
"I'm really sorry about it. I just get really angry and when I get upset and emotional I turn into an asshole. I know that's not right and not pleasurable for anybody to be around. I don't want to do that anymore. It really hit me today that it's not right. You have done nothing to deserve any of this and I feel really bad."
Stevi replied: "You're highly opinionated and not in a bad way. You like to say things there and then and get it out. It's fine. It's great you tell it how it is and how you feel off the mark, that's who you are."
He added that he had felt worried about Austin, as he had been "moody" over the past few days and not like the guy he first met when the
CBB
series started.
Austin agreed and apologised, which Stevi accepted.
CBB's fifth eviction: who should go?
Stevi Ritchie and Chloe-Jasmine
24.93%