Austin Armacost and James Hill have had a disagreement over James continually referring to Austin as "mate" in the Celebrity Big Brother house.
Team USA housemate Austin told James he wanted to be called "Austin" and not "mate"… but James wasn't too happy to be called up on that, saying it's a compliment to Austin.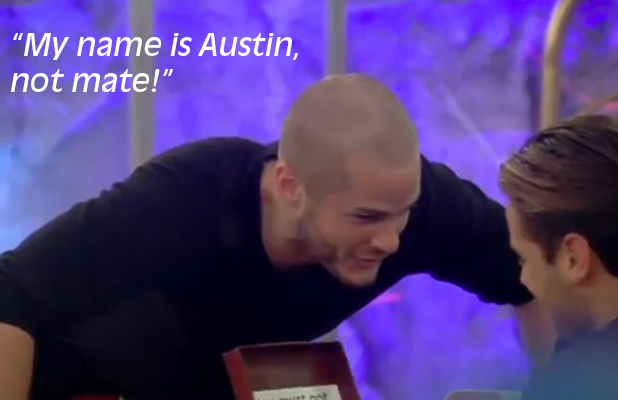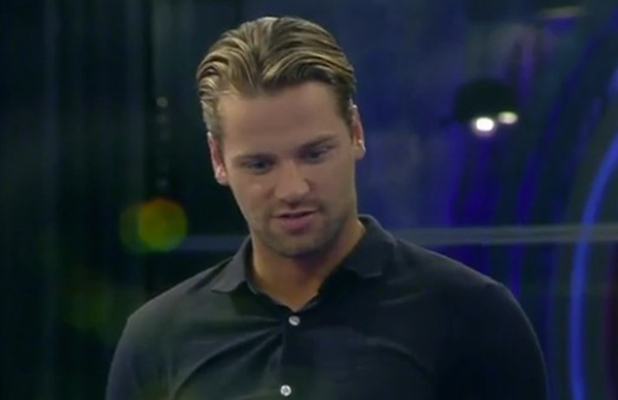 With a smile, Austin told James: "There you go. Mate! My name is Austin Armacost! Got that?
James replied: "I just want you to stop pulling me up because I don't like it. When I pull you up on it, you think I am calling you out. It puts me on the spot and I don't feel nice. It makes me feel I'm offending you by calling you mate. It's not nice.
"I would appreciate if you stopped pulling me up on that. All my best friends, I call them mate for a reason. Do you know why? Because they are my mates! When I'm in a meeting and I'm not familiar with that individual or I'm not on a personal level with them, I will call them by their name. But as a class you as a friend and mate, that's why I call you that."
Austin argued that calling someone by their first name is "more intimate", prompting James to reply: "It might be. But to show my friendship with you I call you mate. I do understand what you mean and I try to call you Austin but sometimes I forget because I class you as a friend."
That explanation made sense to Austin and the bromance was fully back on as they shook on it.
CBB
airs nightly on Channel 5.
CBB's fifth eviction: who should go?
Stevi Ritchie and Chloe-Jasmine
24.93%