James Hill has told his Celebrity Big Brother bestie Austin Armacost to watch how he talks to the housemates, saying: "Show them a little more respect."
We've seen
Austin kick off at Chloe-Jasmine Whichello, Stevi Ritchie, Bobby Davro and Janice Dickinson
in recent days, which has led to rows and tension in the house.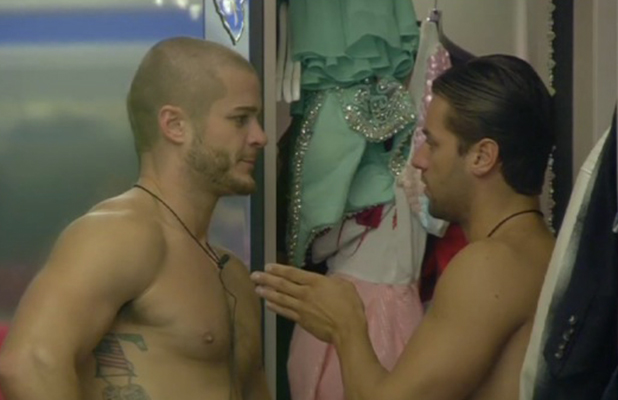 James
said yesterday he wasn't entirely happy with Austin's behaviour
and now, he's approached his BFF to have a quiet word.
"As I've said before, just the way you speak to people sometimes, you know, you don't do it the right way. You need to calm the way you speak to people and show them a little more respect," said James.
Austin countered this by saying: "You have to earn respect and a lot of people in this house have earned zero respect and actually lost it."
But James replied: "They don't have to show you respect, you're not God, you're not the prime minister…"
Austin said, "Not me! Show the house respect!"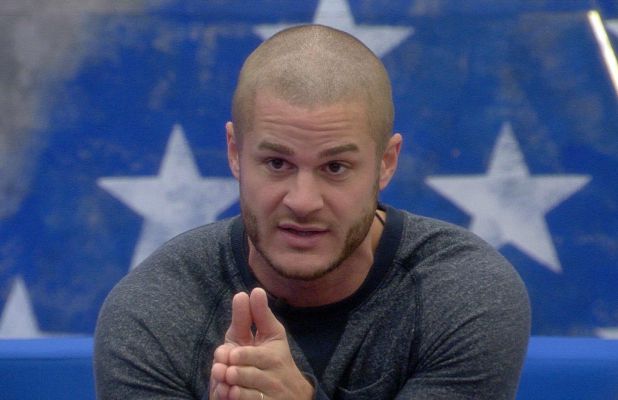 James continued to say: "You are getting involved in a lot of business that is nothing to do with you and the way you talk to people is wrong. You have to do what you have to do, but I'm just saying as your mate, that's all. Sometimes you're like it with me. The way you speak to me and the things you say and way you act with me. I can put up with that and tell you when I feel like that. But I don't want the people on the outside to think that of it. Just think about it."
Austin's anger stems from
Chloe skipping his toast to his late brother's 30th birthday
earlier this week. He was furious Chloe stayed in the bedroom instead of joining the other housemates.
Chloe told him she was an alcoholic and found it hard being around open drinks, but Austin said he didn't understand, as there had been open drinks in the house since day one. His clashes with Stevi and Janice came when they tried to defend Chloe.
CBB
airs nightly on Channel 5.
CBB's fifth eviction: who should go?
Stevi Ritchie and Chloe-Jasmine
24.93%