Austin Armacost has called Chloe-Jasmine Whichello and Stevi Ritchie "pathetic" after they celebrated avoiding the latest Celebrity Big Brother eviction by jumping into the pool.
They survived the double eviction alongside Bobby Davro, while Fatman Scoop and Gail Porter went home.The engaged
couple celebrated being saved by leaping fully clothed into the freezing cold water
in the back garden of the house, watched by some of the housemates.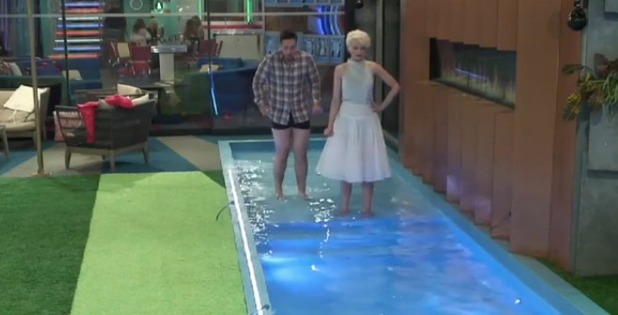 Austin, in particular, wasn't impressed: "They're f**king pathetic. In England, you say they're a drip? He's piss wet lettuce. Just pathetic."
"Like a wet piece of bread," added Jenna Jameson. "I hate the fact they are here and Scoop isn't. It's really f**ked up. They don't even want to be here. And they have each other. Like come on? Get the f**k out of here. It makes me want to go the f**k home."
Of course, we know there has been
tension between Austin and Chloe
, after he accused her of being disrespectful for not coming to his toast to his late brother earlier this week.
Housemates had gathered to remember his brother on what would have been his 30th birthday but Chloe chose to stay in the bedroom, saying her alcoholism made it difficult to be around open drinks. Austin poured scorn on this, saying there had been open drinks since day one.
He
rejected an apology from Chloe today
.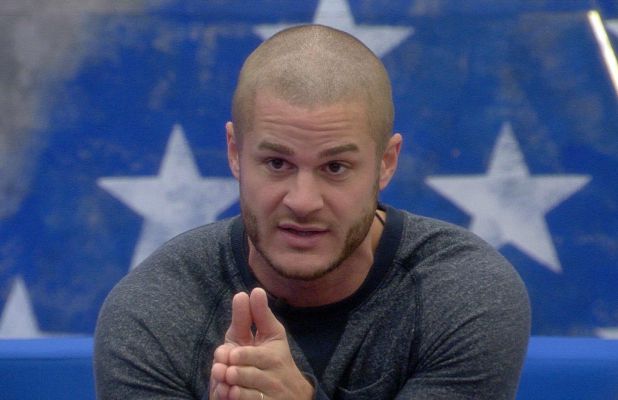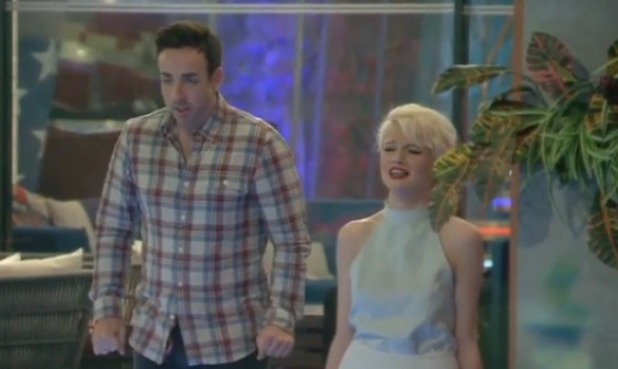 While watching the couple jumping in the water, housemate Jenna Jameson was equally scathing: "I hate the fact that they're here and Scoop isn't. I don't get it. That's really f**ked up. Gail, who I f*cking love and Scoop who's like family. Really? She's jumping in the pool minutes after she's crying. I don't believe it. I just don't believe it."
Austin adds that he was annoyed by the couple's behaviour ahead of the eviction results, saying: "They were running around saying 'it's us…see you on the other side.'"
Stevi and Chloe, meanwhile, have insisted they are truly stunned to have been saved. Chloe told Big Brother after the result: "What are we doing here? There must have been a mistake with the voting and we demand a recount."
Stevi added: "Absolutely shocking…two fantastic big personalities went and we are still here…I noticed that Austin wished everyone luck before the announcement but not us."
CBB
airs nightly on Channel 5.
CBB's fifth eviction: who should go?
Stevi Ritchie and Chloe-Jasmine
24.93%