Tyra Banks has said she's hoping to have children in the future.
The supermodel and
America's Next Top Model
creator, now 41, told
People
magazine that when she turned 40, the only regret she had about life was not having started a family.
She said: "When I turned 40, the one thing I was not happy about is that I did not have kids. I'm like, 'Damn, the clock is ticking!'"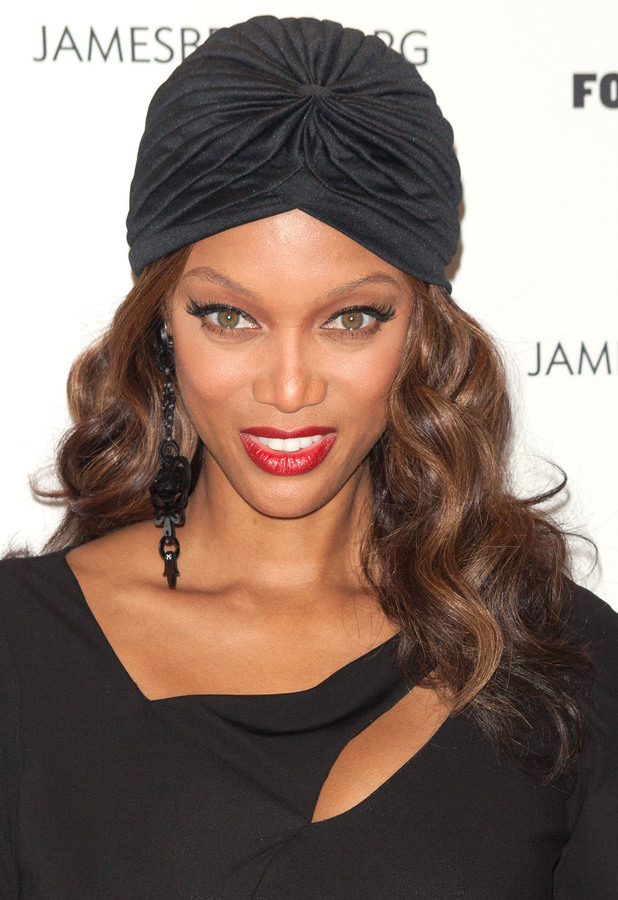 Tyra said she's thought about kids ever since she was 24 years old, but her work has always been an obstacle because of her hectic schedule and commitments. She told the magazine she has undergone IVF but admitted it's harder to conceive now that she's ready.
"When you're like, 'OK, I'm just going to do it,' then it's not so easy as you get older... I hope [for kids]. I don't just want one child. I want a litter! And I want to be the kind of mum where my child can come to me for anything."
Tyra has spoken in the past of her desire to be a mother.
Two years ago, she told
Access Hollywood
: "I will have children, whether they come out of me or come to me. I'm definitely open. I've been wanting to do that since before it was cool. Since I was 9 years old, I'd be like, 'Mommy! I want a baby, but it don't have to be my baby and I can take it from over there and I can raise the baby.' She's like, 'That's called adoption,' and I'm like, 'Yeah, mommy, I want to do that.' So, since I was 9."
The star has been dating photographer Eric Asla for two years.