Jenna Jameson and Austin Armacost have said the latest Celebrity Big Brother eviction results just prove that Chloe-Jasmine Whichello and Stevi Ritchie are seriously hard to boot from the house.
The engaged couple survived their fourth eviction in a row last night, when Gail Porter and Scoop received the fewest votes to save and became the third and fourth celebrities to leave.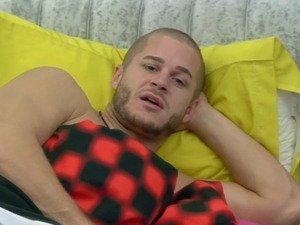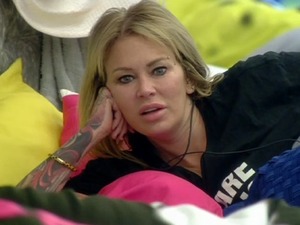 Speaking to her Team USA housemate Austin today, Jenna said: "It just kind of proves though that Stevi and Chloe are hard to freaking oust. Really hard."
Austin agreed, adding: "The British public must know something we don't know."
"Right," said Jenna.
Chloe-Jasmine and Stevi will face the public vote for a FIFTH time this Friday, as all remaining housemates are up for nomination. There will be yet another twist, however, that the housemates don't yet know...
The four housemates with the highest number of votes will be safe, but the other housemates will have to battle it out in a live eviction showdown. Host Emma Willis has teased the safe housemates may have a role in deciding who stays and goes...
We can't wait!
CBB's fifth eviction: who should go?
Stevi Ritchie and Chloe-Jasmine
24.93%