Kylie Jenner's app has outsold those belonging to sisters Kendall, and Kim and Khloe Kardashian, just 24 hours after its release.
According to
TMZ
, the 18-year-old star collected the most downloads for her app within the first 24 hours of it being on sale, causing it to skyrocket to the top of the App Store chart.
Pretty impressive!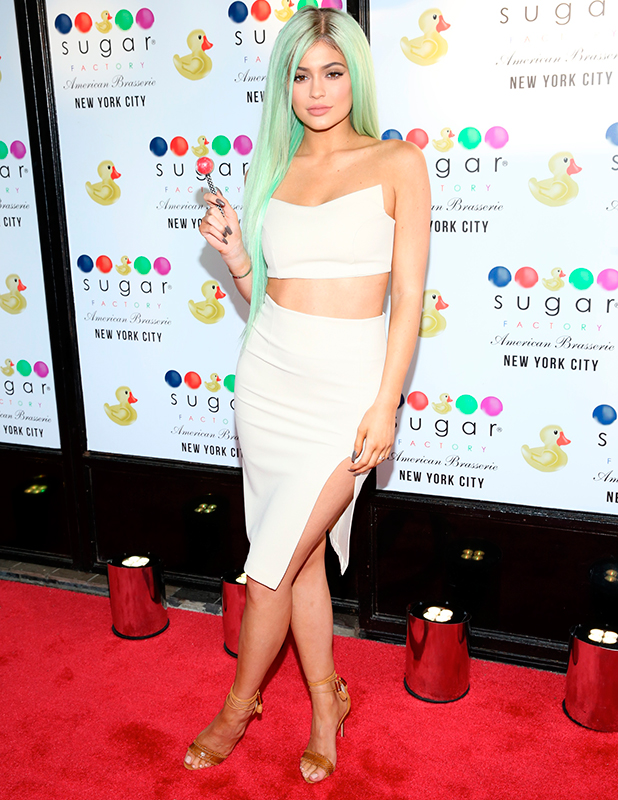 The website claims that nearly
one million people downloaded all four apps
within the first 24 hours of them being available, with 74% of downloads belonging to Kylie, 11% to Khloe, 9% to Kim and 5% to Kendall.
Those figures have not been verified by reps, but Kylie did share a screenshot to Instagram showing her app sitting pretty at the top of the App Store chart, and another one posted by Khloe showed all four apps in the top four positions.
Khloe told fans: "This is crazy!!!! Thank you all so much for all of your support!!! And for being so excited about our apps! We worked so hard on them and there's so much more to come!! I'm going to be live streaming very soon a special message to you all. I love you guys!!! Wow I still am in shock!!!"
Each sister launched their official app on Monday, apart from Kourtney, whose app will launch at a later date. All five apps offer a mix of free content and paid-for features which can be accessed by paying $2.99 per month.
The apps all reflect the individual sister so
Kylie's focuses on her love of make-up
, Kim on fashion, Khloe on fitness, Kourtney on motherhood and Kendall has gone for adventures, perhaps because of her jetsetting lifestyle as a model.
Take a peek at Kylie's here: