Last night Kirk Norcross left Ex On The Beach after having his heart broken by Vicky Pattison, and now, he and Vicky have spoken out about his exit.
Viewers watched as an emotional
Kirk broke down to Ibiza Weekender star Jordan Davies
, telling him he loved Vicky and couldn't cope if she didn't feel the same about him.
The former flames had shared a kiss earlier in the evening, but Kirk was left devastated when he later saw Vicky kissing Stephen Bear instead. Upset that the
Judge Geordie
star had already moved on to someone else, he decided to pack up and leave Mexico behind. And looking back on why he chose to left the show, Kirk has said: "I was p*ssed off, I'm not going to lie."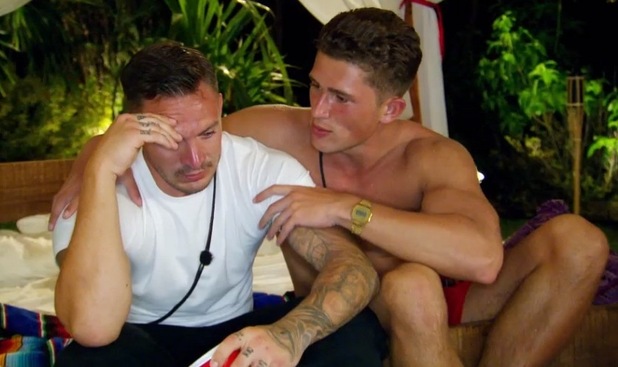 In a behind-the-scenes clip posted to MTV's official
Ex On The Beach
site, Kirk admits he was left confused when he noticed Vicky enjoying a smooch in the pool with another guy.
He said: "I had just confided in Vicky, she confided in me and then she was necking on with another guy in the pool in front of me. I was p*ssed off, I'm not going to lie. I was thinking 'did that [kiss] just happen in the bedroom? Or did I dream it? She's necking on with this guy like she's met him for years.'
"I realised at that point, it's a show. No one cares about anyone else's feelings and I needed to go home."
Kirk and Vicky had enjoyed a moment together after the Essex boy was left upset at a task. The Tablet of Terror had delivered a photo of Kirk with his ex-fiancée Cami Li, before then telling the villa to plan the pair the stag and hen parties they never had.
Feeling disrespected, Kirk punched the walls in anger, leading Vicky to follow after him and check he was ok. While doing so,
Kirk confessed he loved her, stealing a quick kiss from Vicky.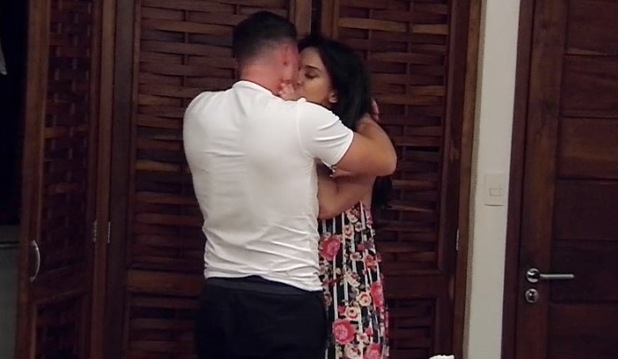 Recalling their kiss, Vicky claimed she knew at the time she didn't want anything more with Kirk. She explained: "I knew no one else would be able to calm him down, but me. When I went in pursuit of that, unfortunately it rekindled some sort of feelings he had for me.
"I was caught in a whizz by the kiss from Kirk. We've got so much history and I think he's such a nice guy, I just went with it. I knew everything between me and Kirk was dead and buried, I knew I fancied Bear."
And despite leaving Kirk visibly emotional, the Geordie claimed she isn't sorry she later kissed Bear.
"Kirk and Bear were both dipping in all sorts before I f****** got there," she added. "I'm soz like, but I'm not going to feel bad for necking on with the pair of them, they can f*** off."
It obviously didn't help their smooch came just after Kirk's upset at being reminded of his failed engagement, with Vicky adding: "I've known Kirk for years now and I know what his temper can be like, but I also know how sensitive he is.
"Regardless of what anyone thinks or what anyone says, Cami really meant something to him."
For exclusive competitions and amazing prizes visit Reveal's Facebook page NOW!