Cara Delevingne has hit back at Game Of Thrones star Richard Madden on Twitter, after he branded her to be "unprofessional" during *that* awkward interview with Good Day Sacramento.
Back in July, while promoting her new movie
Paper Towns,
Cara hit the headlines when her interview with the US TV station was branded as painfully awkward
. The news anchor had started the chat with the British model by calling her by the wrong name (Carla not Cara) and it all seemed to go downhill from there...
So much so, that one of Cara's interviewers suggested she was being a little unenthusiastic, even quipping she should maybe take a nap or drink a Red Bull. Recalling her chat in a recent interview, Richard reportedly slammed the 23-year-old for being "ungrateful".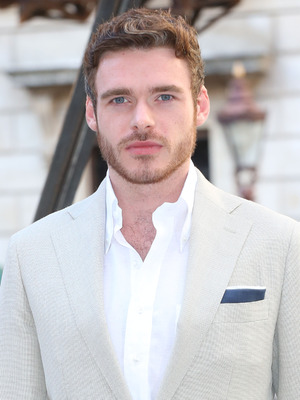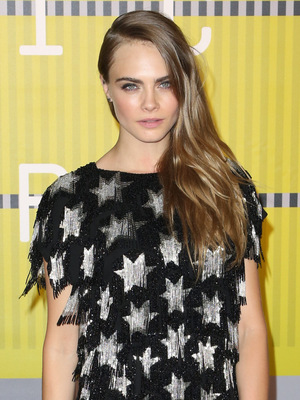 The actor (who is known for his role as Rob Stark in
Game Of Thrones
) told Style magazine he thought the way Cara handled the interview with
Good Day Sacramento
was "unprofessional."
"It was unprofessional. It made her seem ungrateful," he said. "She showed her age. For Cinderella I did six weeks of those interviews where you get asked the same eight questions, if you're not capable of doing that gracefully, then don't do it."
On reading his comments, Cara was quick to hit back.
Taking to Twitter, she tweeted Richard directly, criticising him for speaking out against her. She tweeted: "@_richardmadden I have no idea who you are but I think it's little desperate for a grown man to be bad mouthing someone they don't know."
@_richardmadden I have no idea who you are but I think it's little desperate for a grown man to be bad mouthing someone they don't know

— Cara Delevingne (@Caradelevingne) September 15, 2015
In a second tweet she added: "@_richardmadden if you really want attention that badly, try focusing on your own work and not other people's."
After seeing Cara's reaction, Richard was quick to reply to the starlet, insisting his comments had been taken the wrong way.
Trying to clear the air, Richard tweeted in response: "Hi @Caradelevingne, nothing but respect for you. Misquoted and blown out of proportion. #SlowNewsWeek."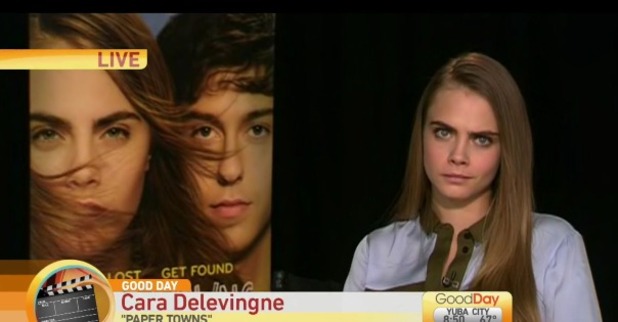 Cara's social media clash with Richard comes after
she was forced to defend herself, after her Paper Towns interview had gone viral.
In the footage, Cara was told she had seemed "irritated" after not seeming too excited about the film. When asked if she was exhausted, Cara replied: "Oh... No. I'm still genuinely excited... Maybe I had more energy. It's the morning."
This led one anchor to hit back, "perhaps, it's just you", and after Cara's video link cut off, another continued to talk about her, saying: "You make $5 million for six weeks of work, you can pretend to talk to 'Good Day Sacramento' with some 'oomph'!"
Having her say on the chat, Cara took to Twitter following the interview airing and responded: "Some people just don't understand sarcasm or the British sense of humour."
A slew of celebrities jumped to Cara's defence too,
including John Green the author of Paper Towns.
Showing his support for the aspiring actress, John said: "She refuses to indulge lazy questions and refuses to turn herself into an automaton to get through long days of junketry. I don't find that behaviour entitled or haughty. I find it admirable. Cara Delevingne doesn't exist to feed your narrative or your news feed — and that's precisely why she's so f*****g interesting."
For exclusive competitions and amazing prizes visit Reveal's Facebook page NOW!