Chloe-Jasmine Whichello and Stevi Ritchie have jumped into the Celebrity Big Brother pool fully-clothed to celebrate surviving last night's double eviction.
As you do!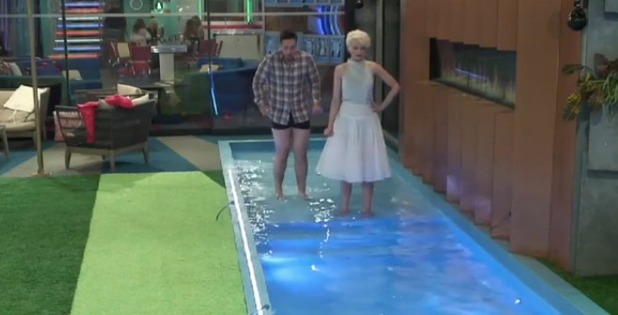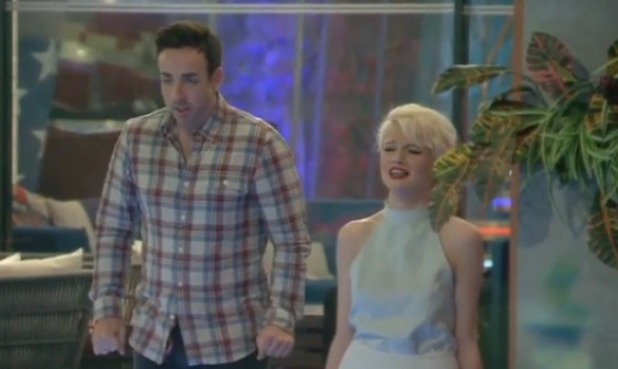 The
X Factor
couple stayed true to their word, after promising viewers they would leap into the freezing cold waters of the backyard swimming pool if they were saved from eviction.
Though it did take them quite a while to summon up the courage!
Running into the garden after learning they had been saved, Stevi said: "We have to do this as we promised. We have to get in the pool with our clothes on and it's bloody cold but here we go! People of the United Kingdom, we love you!"
"Holy macaroni!" yelled Chloe when she dipped a toe in. "I don't like it!"
"Should I go first or you? I don't like it! But we promised. And we won't let anyone down!"
The engaged couple stood for a while with just their feet in the water complaining about how cold it was before Chloe took the first leap and plunged in. Brrrr!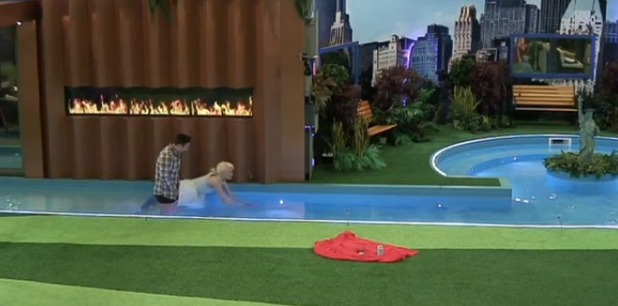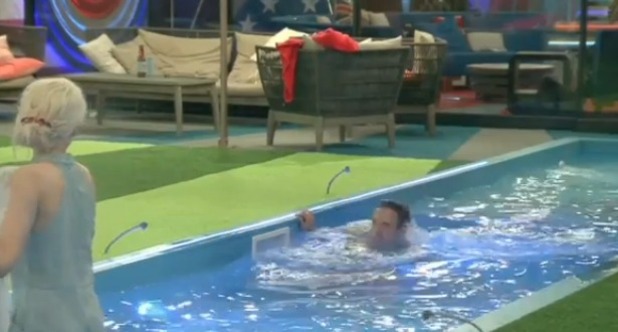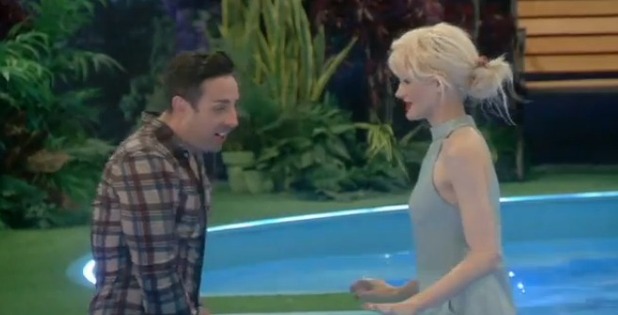 Chloe-Jasmine and Stevi were put up for eviction after failing to get Jenna and Farrah to nominate her as part of their secret task. While
Jenna and Farrah thought they were nominating five housemates for eviction
, they were actually nominating five housemates to be immune.
That meant the housemates they didn't nominate - Gail, Scoop, Janice and Chloe-Jasmine and Stevi - faced last night's double eviction. All very confusing, we know!
Scoop and Gail were the stars to go home.