Jenna Jameson was in tears after Scoop's eviction from the Celebrity Big Brother house, saying she feels responsible for his exit.
Scoop and Gail Porter were evicted from the house in a double eviction on Tuesday night (15 September) but, in a twist, they hadn't actually been nominated by any of the housemates...
Instead, they faced the public vote because they HADN'T been nominated.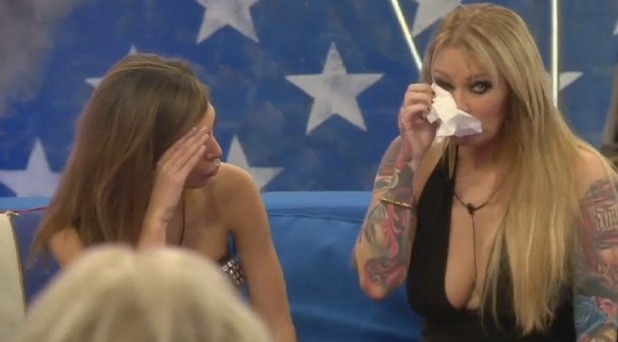 When
Jenna and Farrah Abraham were fake evicted last week
, they moved to a secret room and spied on the housemates. They were
told to nominate five housemates for eviction
. What they didn't know was
those housemates would be IMMUNE and the housemates they hadn't nominated
would be evicted.
Hence Jenna's guilt.... She cried as she told Farrah: "He stood up for us and now he's been evicted. I feel like it's our fault, you know? He was nominated because of us."
Farrah agreed she felt bad.
"I feel guilty," continued Jenna. "We are the reason Scoop went. And Gail. They stuck up for us. No matter what."
But the housemates tried to make Jenna feel better, with Sherrie Hewson reminding her: "You had to play your game and in your game you saved them. You saved Scoop and it just so happened you're in this house where anything can happen."
Austin Armacost added: "I spoke to Scoop about this. Your emotion when they told you the housemates you hadn't nominated would be up for eviction, that was real emotion."