Gail Porter has said she's thrilled to be out of the Celebrity Big Brother house and away from the noise, arguing and Chloe-Jasmine and Stevi Ritchie's constant PDAs!
The former model was the fourth celebrity to be evicted, when she was booted out on Tuesday night's (15 September)
double eviction alongside musician Scoop.
Speaking to Emma Willis in the studio, she said: "I have never been happier! I'm really sorry! It's been an amazing experience but they are MAD! Not all of them but there are a handful who are clinically crazy! I have been in situations I haven't wanted to be in before but that one... let me out! And I have been sectioned! You know what I mean?"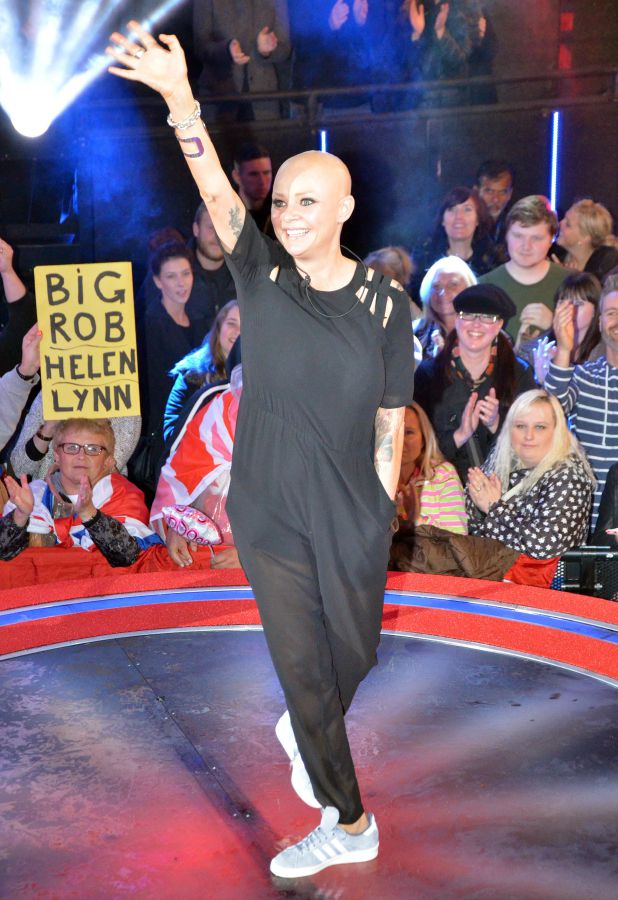 Gail said she found it hard playing Big Brother's game this week of saying nasty things about Jenna and Farrah in a bid to be nominated by them and therefore be immune.
"I thought I would try the 'I miss everybody and want to go home' route and I tried to do an impression of Farrah but that's not me. I felt really bad. I didn't like it. I wasn't happy with it."
The star admitted she was "scared" of Farrah when she became angry but said she had a soft spot for Jenna: "They are in it to win it. They are very competitive. I love Jenna. We had a snog and everything! But when Farrah had an argument, I didn't know where to go. I was scared and it was quite venomous and I found it quite upsetting."
Gail explained why she was so emotional at the start: "You are sharing a bedroom with a bunch of people, a lot of egos in one room, and people shouting and snoring and not obeying the rules. And I missed my daughter and friends and family. After two days it felt like two years. I thought, 'This will be one massively long journey!' And the noise! Daniel Baldwin was a lovely man but he was extremely loud. And Bobby is loud. Scoop is loud. And it gets louder and louder and you can't go everywhere."
She also had a few words to say about Chloe and Stevi's constant PDAs, explaining when they were in the bed next to her she could hear them kissing and uttering loving words to each other.
Gail was put up for eviction after failing to get Jenna and Farrah to nominate her as part of their secret task. While
Jenna and Farrah thought they were nominating five housemates for eviction
, they were actually nominating five housemates to be immune.
That meant the housemates they didn't nominate - Gail, Scoop, Janice and Chloe-Jasmine and Stevi - faced tonight's double eviction. All very confusing, we know!
Scoop was the first housemate to leave tonight and told Emma Willis: "I feel like I was the glue of that house and that it will get nasty in a minute... but nasty is good television so what the hell! I think the heat is going to turn up."