Scoop has predicted the Celebrity Big Brother will get "nasty" now that he's been evicted.
The Team USA star was the first celebrity booted from the house during Tuesday night's (15 September) double eviction, after earning the fewest public votes to save.
Speaking to Emma Willis afterwards, the musician said: "I feel like I was the glue of that house and that it will get nasty in a minute... but nasty is good television so what the hell!
"I think the heat is going to turn up."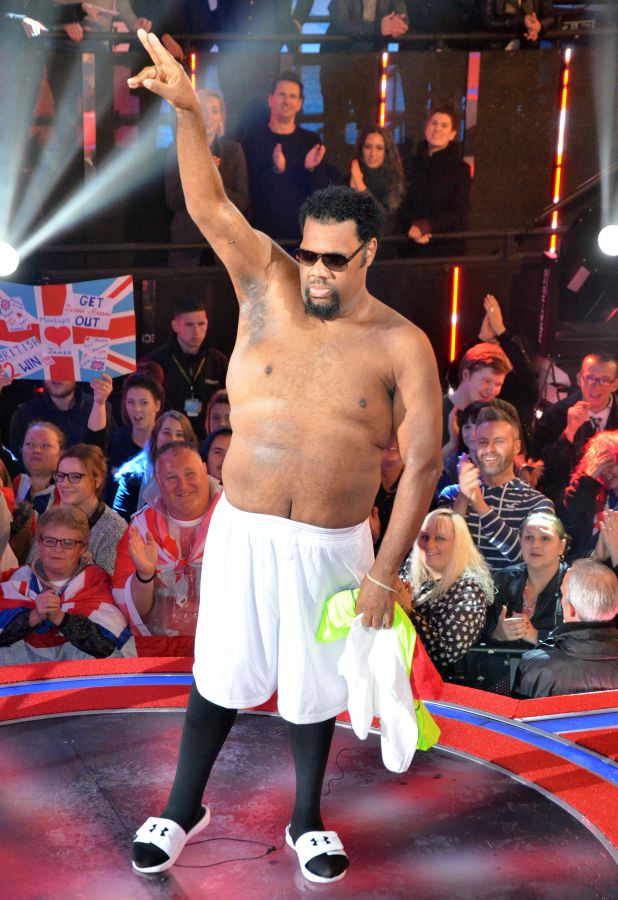 He was nominated inadvertently by Jenna and Farrah as part of their secret task. While they thought they had nominated the five housemates they least liked for eviction, they
actually gave those housemates - Sherrie, James, Austin, Natasha and Bobby - immunity
.
That meant Scoop, Chloe-Jasmine and Stevi, Janice and Gail faced the public vote.
But Scoop said he had no regrets about not trying to get himself nominated, saying: "I was the row stopper. For the record, I refused to slag my friends. I refused to slag Jenna and Farrah as part of the challenge. Where I'm from, a man doesn't slag his friends. I stand by everything I did. I know I can come outside and look at these people and the British public and feel good about what I did. I am absolutely fine.
"I developed a great friendship with Farrah and Jenna in the household and with everybody. To be honest with you, it wouldn't matter if you said, 'Slag James or slag anyone' I won't do that. I don't talk behind people's backs. I say it to your face. I am a man of conviction and I stand by what I did."
Scoop agreed with Emma when she suggested that without him in the house we would have seen more Farrah and Jenna rows. "I 100 per cent believe that. I believe I was there to stop the rows."
"It's very simple. I am, by nature, a communicator. I listen to everyone and respect everyone and get to know everybody's story. When you understand what they do and where they are from, you learn how to communicate with people. I know Jenna doesn't like being talked to loud, so I don't talk to her loud. I know Austin is a hot head, so I won't get in the middle of him when he is rowing, I would take him to the side."