Kris Jenner spent the day shopping for mattresses in Los Angeles yesterday while her daughters wowed in New York at the launch of their official apps.
The momager was pictured meeting a friend outside the Custom Comfort Mattresses store in LA on Monday (14 September) for a task that was a million miles away from her daughters' glitzy app premiere in Manhattan.
Kris, 59, did, however, get the cream or black dress code, wearing an all-cream outfit that would have f
itted in perfectly with her daughters' colour scheme
over in New York!
The
Keeping Up With The Kardashians
star looked in high spirits as she left the shop after browsing mattresses. She was there without boyfriend Corey Gamble, who she's been dating since last year.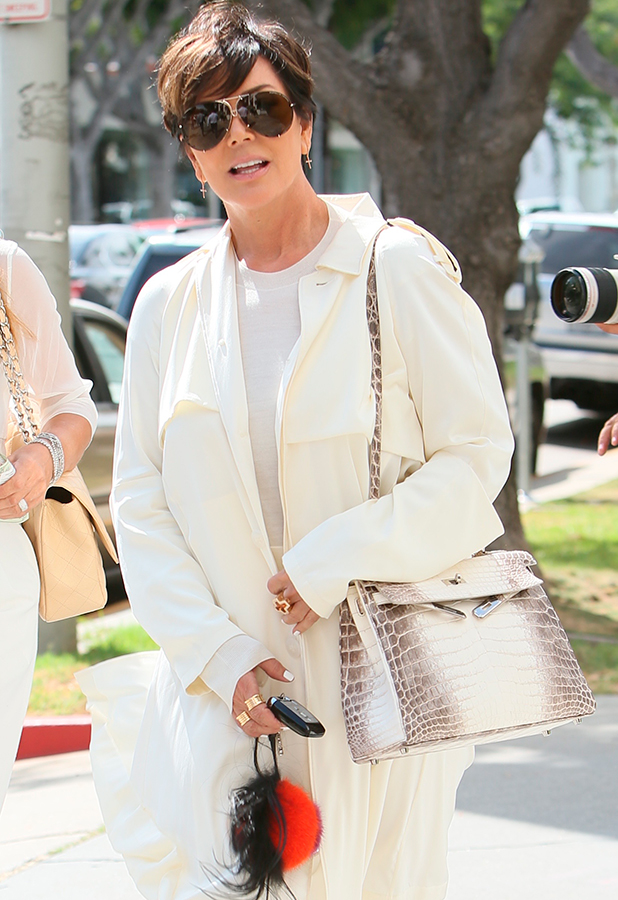 We wonder what her daughters think of her buying a new mattress… they've been quite outspoken about the fact they can
hear Kris and Corey having sex in the house at times
!
In a possible TMI moment, Kim declared: "The bed like bangs up against the wall. I was trying to pass out and woke up and swear I thought I heard moaning. Please, go to bed! I put the covers over my head."
While her daughters Kim, Kourtney, Khloe, Kylie and Kendall have been in New York launching their apps and attending New York Fashion Week, where Kendall has been modelling, mum Kris has been spending quality time with Corey.
She was
pictured with him at a charity event on Sunday night
, and
enjoying a dinner date on Thursday.
All you need to know about Kris Jenner in less than two minutes!