Stevi Ritchie has suggested that he and Chloe-Jasmine Whichello should spend a couple of weeks apart after the Celebrity Big Brother house.
The
X Factor
couple –
who became engaged this summer
- have been in the house together, acting as one housemate, for more than two weeks.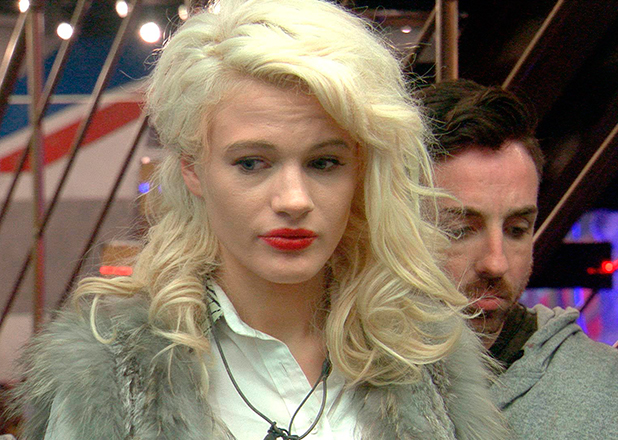 On last night's episode, we saw
Chloe breaking down in tears as she told the Diary Room
how lonely she felt and how worried she was about Stevi, who she thought was dodging her affections in the house.
Later on, she said to him: "Is everything okay? I don't understand why you would dodge my hugs. I feel so lonely. We are being viewed by millions of people but we are so lonely."
Stevi then said: "Do you think when we come out we should spend a couple of weeks with our loved ones? A couple of weeks away from each other, babe?"
Chloe's response? "A couple of weeks away from each other… You always say that you don't want to see me for a few weeks, then I get a phone call and you want to see me."
"This time we will be cool," said Stevi.
"I feel very sorry for you," replied Chloe. "Something has affected you that much that you are acting out of character and you shouldn't allow anything to do that."
Stevi insisted he was fine.
The couple will face the third eviction this week, going up against Gail Porter, Scoop and Janice Dickinson in the public vote. They were put up for nomination after
Jenna Jameson and Farrah Abraham accidentally gave immunity to James Hill, Sherrie Hewson, Austin Armacost, Natasha Hamilton and Bobby Davro
in the recent task.
CBB third eviction: who should go home?
Stevi Ritchie and Chloe-Jasmine
39.94%