Jenna Jameson has said spying on the Celebrity Big Brother housemates has left her and Farrah Abraham further alienated from the group.
The
Team USA women were fake evicted on Friday night
and taken to a secret room in the compound to spy on the others. What they didn't know was the housemates knew they were being spied on.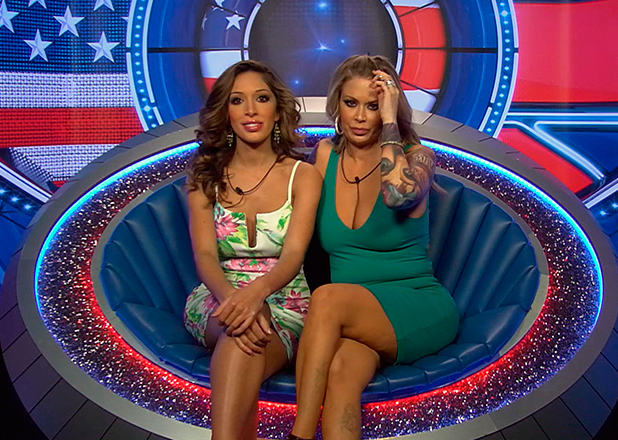 In a further twist, Jenna and Farrah thought they were nominating housemates to face the public vote, but the housemates had been told nominations meant immunity and had been deliberately saying nasty things about Jarrah to get nominated.
All was revealed when
Jenna and Farrah re-entered the house
, in scenes to air on Monday night's episode.
And after everything was out in the open and Jenna and Farrah realised they had been tricked, it's fair to say the mood was pretty sour…
They retreat to the Diary Room and when asked by Big Brother to describe the mood in the house, former porn star Jenna replies bluntly: "A faeces hurricane. It's awful. It's alienated us even more. Everyone feels awkward but they don't know how to apologise. I think that a lot of people are going to kiss ass to try and smooth things over.
"I'm a grudge holder and I feel for the first time like people are straight up lying to me like this is a full bulls***ting operation.'
CBB
airs nightly at 9pm on Channel 5.
Are you a fan of CBB's Farrah Abraham? Answer in our poll!
NO. WAY. She's too much!
76.86%
YES! She's making great telly!
18.70%
Hmmm..I can't decide if I like her or not
4.43%