Farrah Abraham and Jenna Jameson predicted how each housemate would react ahead of their re-entry to the CBB house.
The
Team USA women have been living in a secret room since Friday night's fake double eviction
, spying on their housemates and blissfully unaware their housemates were in on the secret.
We'll see them
re-enter the house on tonight's episode
– and also how they predicted the other celebrities would react to seeing them again.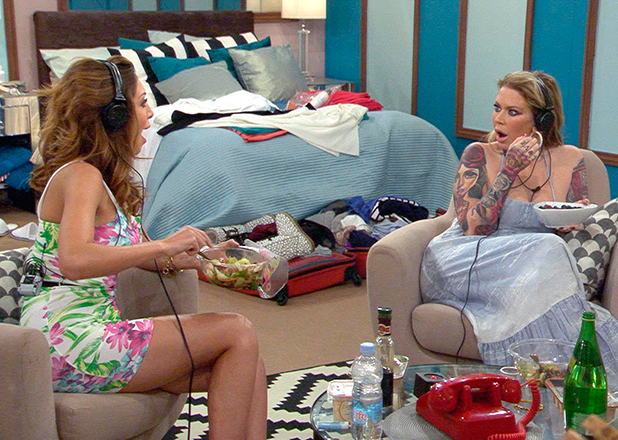 Jenna tells Farrah: "I like the idea of walking back in. Just the idea of that makes me freakin' really excited. Scoop is going to be so happy. Bobby's going to want to freakin' jump off a cliff. (James) will just sit there with that little smug smile on his face and try to charm me and stare at you oddly. And Natasha is going to sit across from us with that weird pie face."
Farrah chimed in: "Sherrie is the alcoholic witch."
What they don't know is that the housemates have been deliberately trying to say bad things and rile them up so they will get nominated.
Farrah and Jenna believed every housemate they nominated would face the public vote, but the housemates were told nomination actually meant immunity, so the majority had been going out of their way to upset Farrah and Jenna.
CBB airs nightly on Channel 5
.
Are you a fan of CBB's Farrah Abraham? Answer in our poll!
NO. WAY. She's too much!
76.86%
YES! She's making great telly!
18.70%
Hmmm..I can't decide if I like her or not
4.43%